8 Unique Travel Souvenir Ideas
Travel memories are the best souvenirs that we carry home after an enchanting vacation. However, we all need something more tangible than just memories when we suffer from travel withdrawal or when they become a foggy haze or final wisp of a long cherished dream. I always leave a part of my heart behind in every place I visit and, in return, I pick up keepsakes to keep the memories of the bohemian trails alive. Let us explore some travel souvenir ideas (both unique and plebeian) to make your trip even more memorable and to accomplish the task of gifting even more unique.
TRAVEL SOUVENIR IDEA #1: Foreign Currency
The very first travel souvenir idea that comes to mind even before embarking on your travel is none other than foreign currency. If numismatics or coin-collecting happens to be your hobby or if you know of someone who is crazy about collecting currencies from different countries then keep aside a few coins or paper currency with low denominations as travel souvenirs! Collect the coins in a bowl or have a collage of paper currencies framed to display both your globetrotting days and craft skills.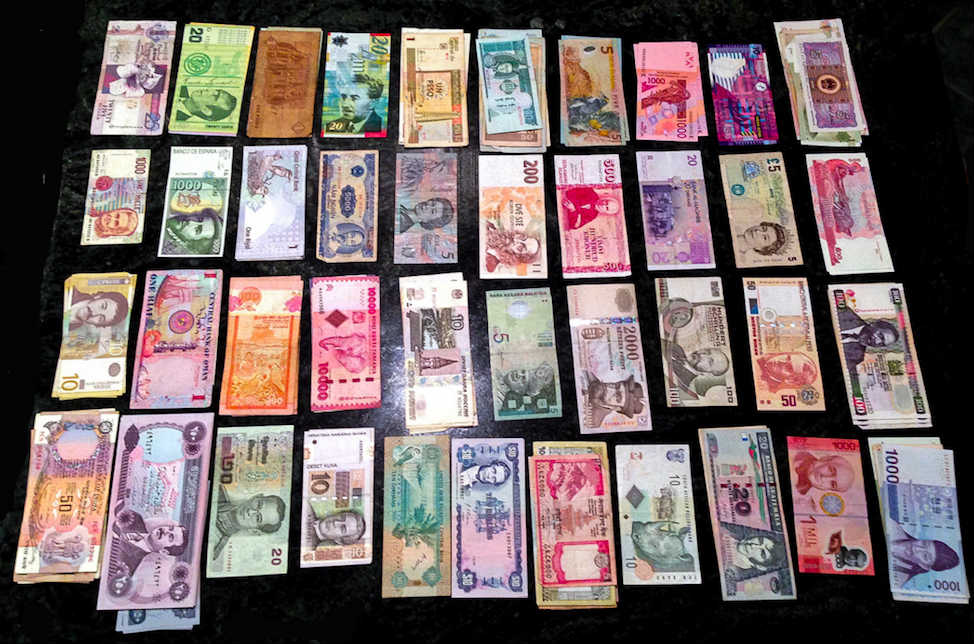 It's good to remember that coins are changing all the time and some of the old coins might turn out to be quite valuable someday. Despite all the pros of this particular travel souvenir idea it helps to know that sometimes gifting foreign currency might not be all that good since it might make you look as if you were too lazy to spare any time or thought. That being said, you can create some very interesting collections from all over the world.
TRAVEL SOUVENIR IDEA #2: Jewelry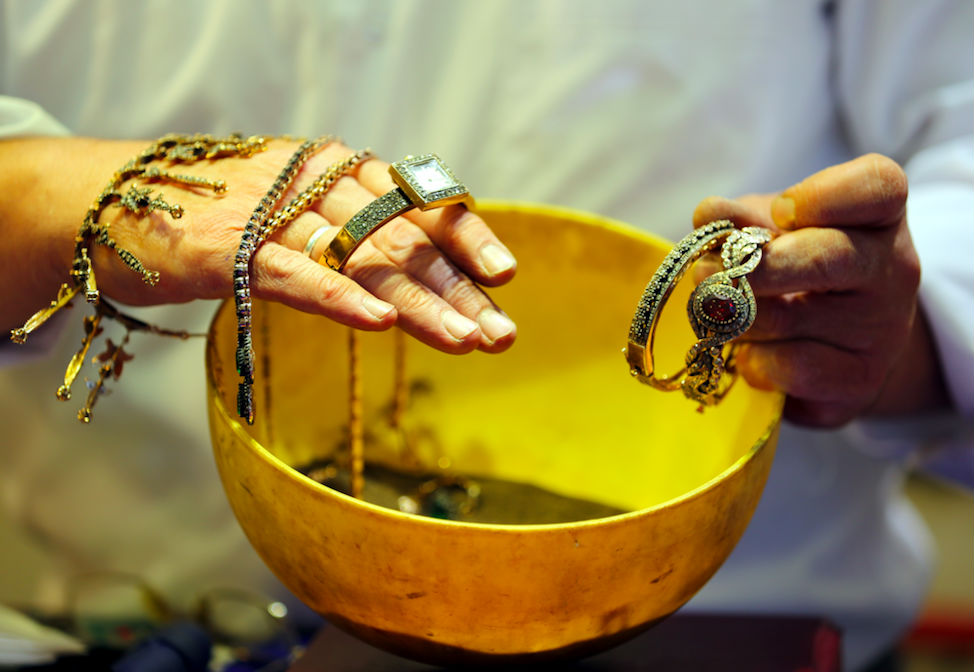 Jewelry is one of the coolest and, not to mention, one of the chicest travel souvenir ideas if you are into fashion and ethnic stuff. Jewelry tends to be a huge hit among the ladies. Exotic and conversation-starters, jewelry from different parts of the world tend to be as unique and varied as you can get. Fear not, I am not talking about the burning-a-hole-in-the-pocket kind of jewelry here. Trinkets, for example, carved out of sea-shells by the beach or local colorful beads or semi- precious stones or metals are quite easy to come by in local markets or flea markets and they are a whole lot cheaper when you buy it locally than at a fancy mall. They also help the local artisans. A note of caution would be to make sure you are not being fleeced and that they are not mass produced (for example, Made in China, etc.)
TRAVEL SOUVENIR IDEA #3: Fridge Magnets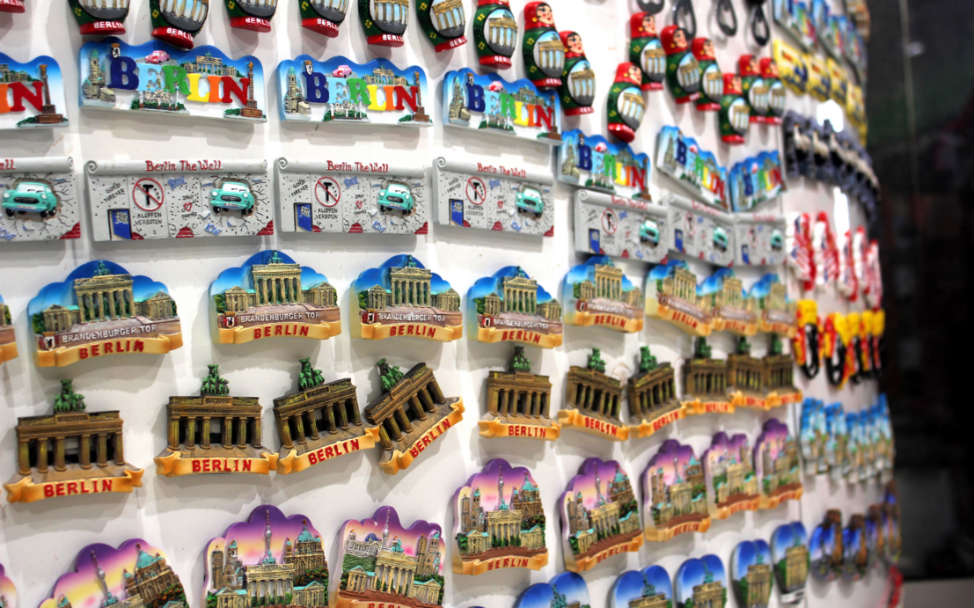 Although pretty common, fridge magnets are, undoubtedly, one of the cheapest travel souvenir ideas and a personal favorite of mine. Easy to find, easy to pack and easy on the pocket, fridge magnets make great keepsakes both for yourself and acquaintances. Apart from giving a touch of color and memories to your kitchen, fridge magnets serve a practical purpose too. You can stick little notes or reminders and sometimes even messages and instructions on your fridge thanks to these magnets. While they tend to be quite common as travel souvenirs, you can make them more personal and unique by picking a magnet which portrays the place you toured or activities you enjoyed there.
TRAVEL SOUVENIR IDEA #4: Fabrics / Textiles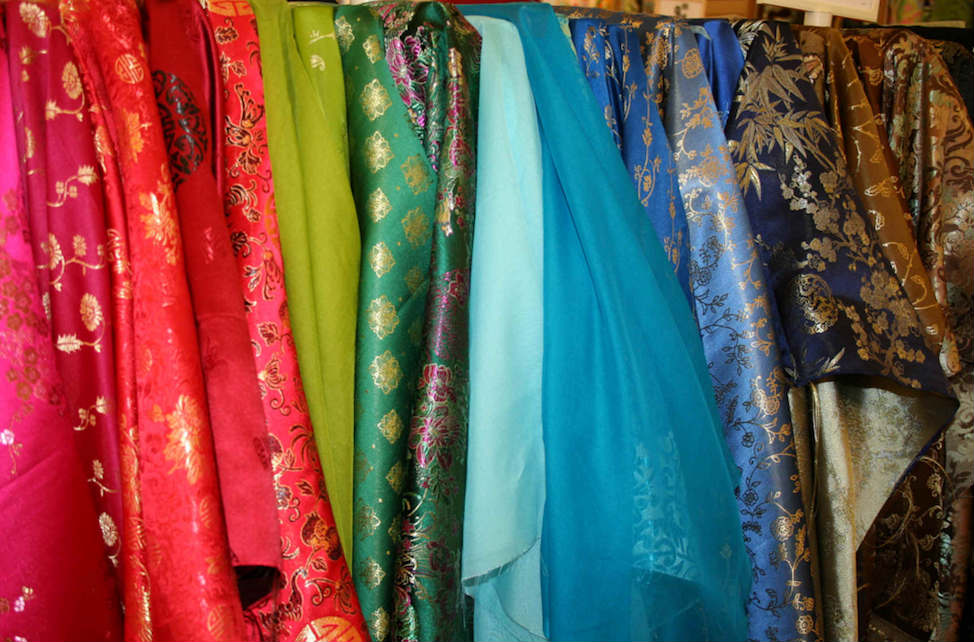 Fabrics and textiles make for great travel souvenir ideas if you are into displaying your sartorial side and/or home décor. Different countries, different styles and different fabrics. Depending on your budget you can pick up unique and exotic fabrics to be made either into clothing and fashion accessories or turn them into objects of home décor. Buying local clothing and textiles can be incredibly cheaper than if you are purchasing them at a mall or boutique elsewhere. If you are tired of wearing the same scarf or if draping that sari that you bought in India becomes too difficult, you can always sew that fabric into a blanket or a cushion cover. If sewing is not your forte you can simply fold it in an interesting way to give your sofa a touch of drama. Just make sure your travel souvenir doesn't start unravelling the moment you unpack your bags or the color doesn't wash out after the first rinse!
TRAVEL SOUVENIR IDEA #5: Art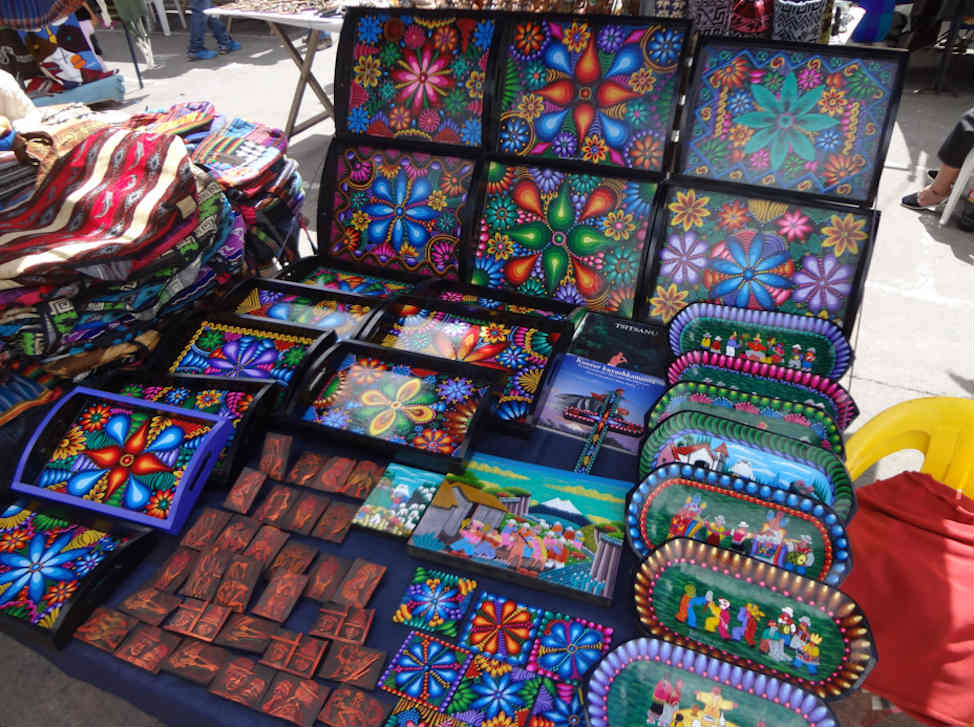 When I say art makes for amazing travel souvenir ideas, I don't mean a Matisse or a Picasso. I mean works of art or paintings by local artists. These could be originals or prints of more renowned ones. Purchase a print or painting from your visit to the local art gallery or a street side artist for easier packing. All you need is a cheap frame to make it look really nice for your wall! Hanging them on the different walls will not only liven up your wall space but will also take you down the memory lane of those enchanting times. Our fifth travel souvenir idea comes with zero cons! Plus, it's a great way to negotiate and haggle if that is something you also enjoy as many artists will negotiate their price.
TRAVEL SOUVENIR IDEA #6: Knick-knacks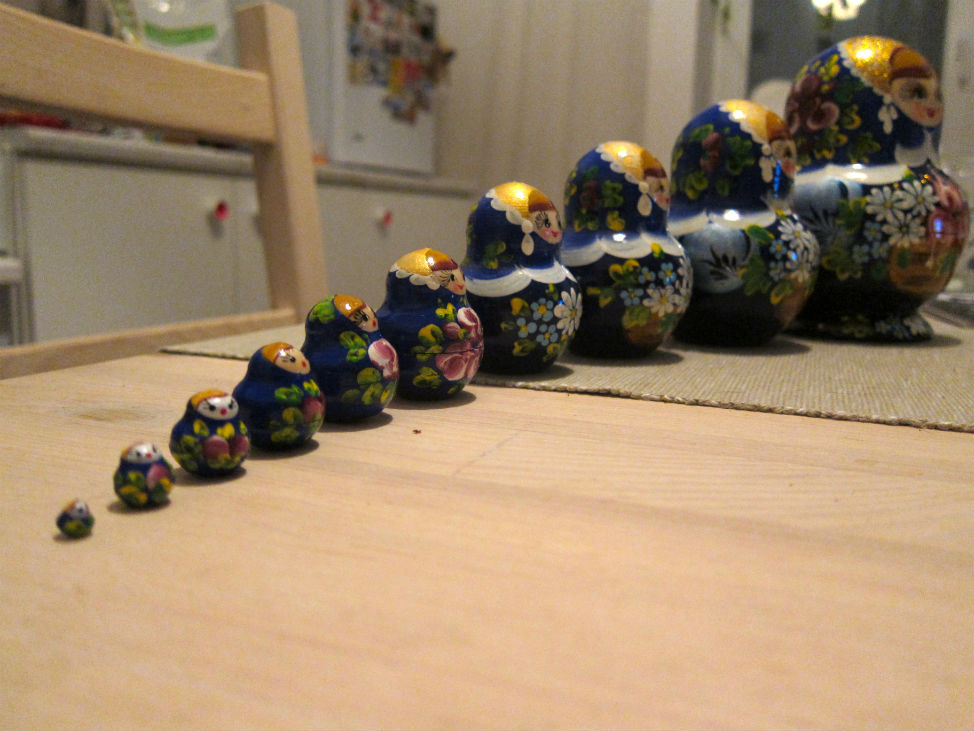 Knick-knacks as a travel souvenir idea comes across sounding really vague but it really isn't so. Matryoshka dolls from Russia, Laughing Buddha miniatures from Thailand, Ganesha or elephant god figurines from India, little Eiffel Towers from Paris, mini Statue of Liberty and Charging Bull replicas from New York….the list is never-ending. They are cheap and easily packable. Put them on a shelf, or atop a study-table or coffee table or anywhere they will serve you as little reminders of your amazing travel experiences. Just remember to be unique and creative while picking up knick-knacks as travel souvenirs for your friends and family. You don't want them to be shoved into the back of a closet or a bottom of a drawer.
TRAVEL SOUVENIR IDEA #7: Cookbooks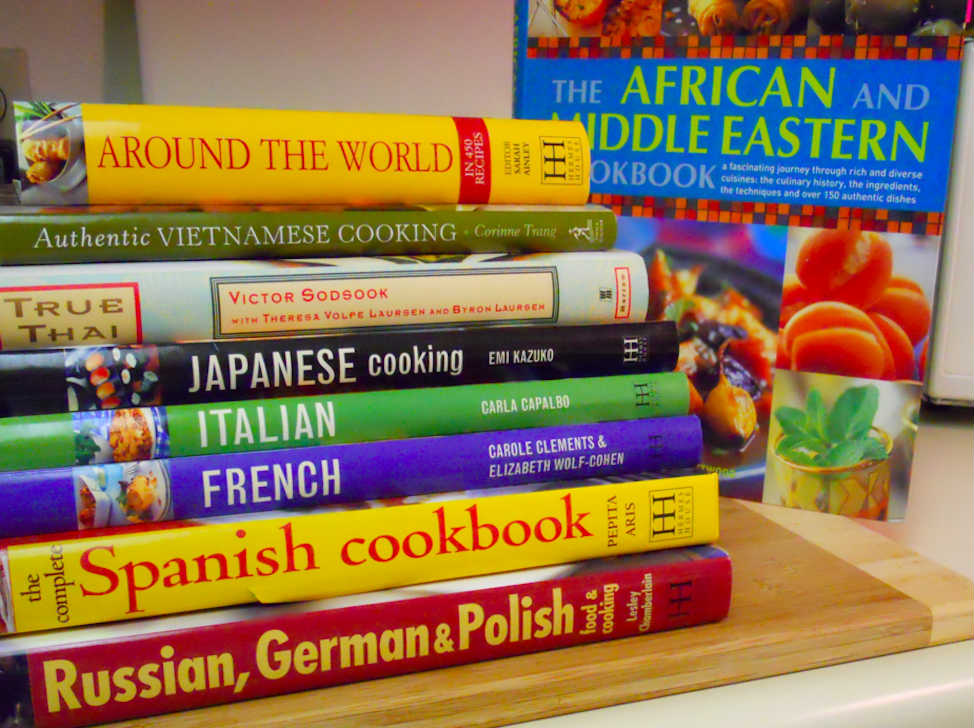 If you or anyone you know loves culinary adventures then cookbooks make for great travel souvenir ideas. Apart from adorning your coffee table, cookbooks from the different places you visited and dined in can bring out the inner chef in you! Imagine being able to rustle up the same exotic dishes you feasted on during your travels abroad in your own kitchen with your signature touch, of course! This seventh travel souvenir idea is definitely a win-win!
TRAVEL SOUVENIR IDEA #8: Natural elements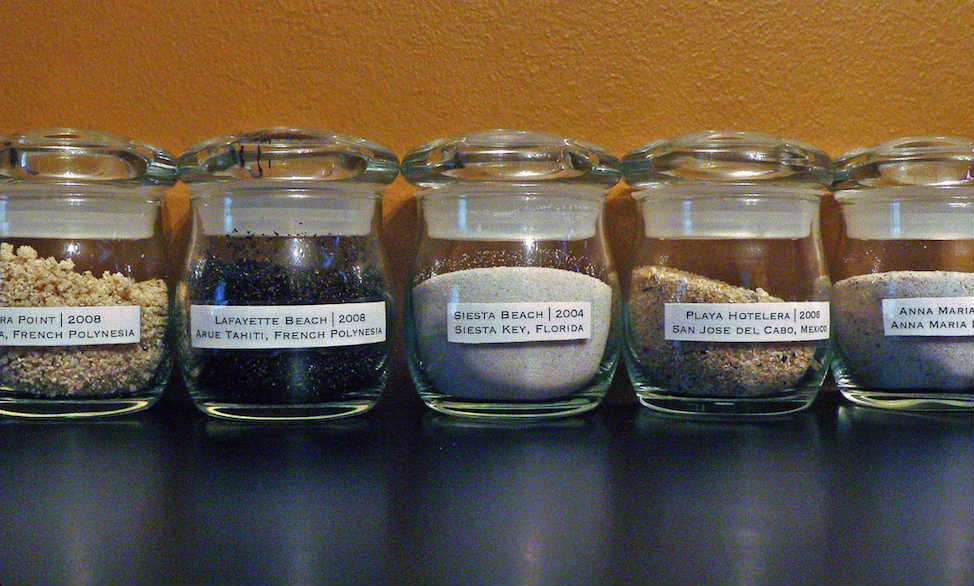 Sometimes natural elements such as sand, rocks and pebbles and sea shells turn out to be a sentimental travel souvenir idea which you can pick up from your leisurely stroll during your beach vacation. Before you start gathering everything in your path, ask around about the laws and the customs regulations for taking the items home. You can put them in clear glass jars, vials or bottles along with a label of the place where you collected them from and put them on display to lend a touch of bohemian chic to your home décor. As sentimental as this particular keepsake is to the collector they might not make great presents for others who didn't share the same experience and memories.
Travel souvenir ideas should be fun, creative, unique and a touch of personal both for the giver and the receiver! As long as souvenir shopping remains a cherished part of your traveling adventures and doesn't become an obligatory slog, keep building that souvenir collection and make those memories come alive!
Want more travel ideas and advice?
Subscribe below to get all my new travel posts. You will only receive emails when I post a new article and you can opt out at any time! And if you have any travel related questions or comments, be sure to post it below!