TOP 10 ESSENTIAL TRAVEL ITEMS
Whether you are a seldom or frequent traveler, it is always best to keep a checklist of the top ten essential travel items handy to keep your vacation calm and carefree, leaving you to soak in the new sights and sounds.
No two trips are similar and, therefore, packing for each one requires a different approach. However, regardless of where you are headed I have thoughtfully compiled a list of the top ten essential travel items that go unanimously with all travel destinations.
ESSENTIAL TRAVEL ITEM #1: Smartphone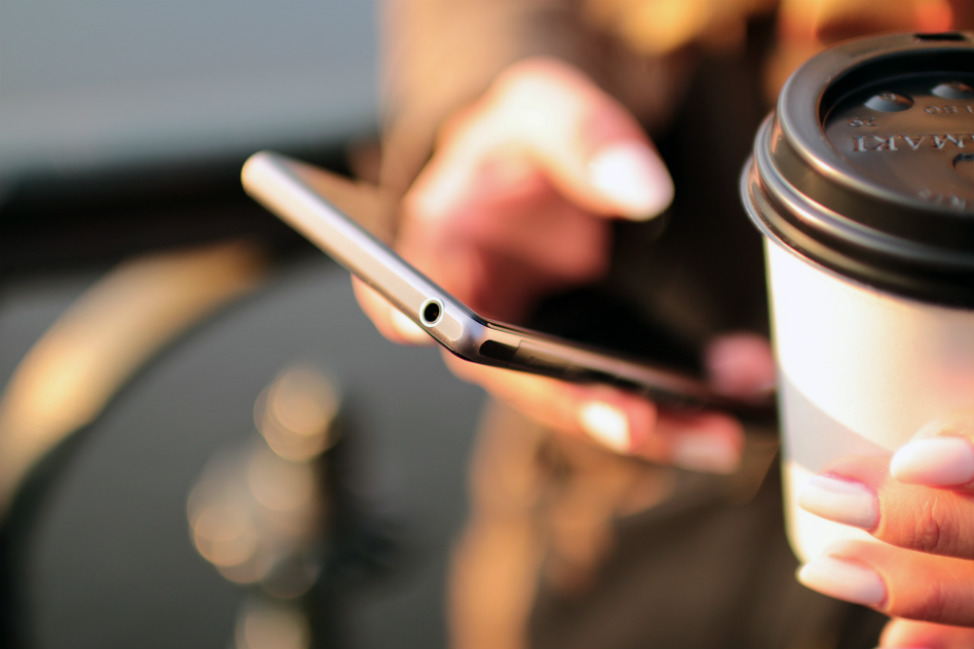 A smartphone is a multi-faceted travel item which can be used as a camera, GPS, map, personal music system, translation device, and more.
It's always prudent to keep a snapshot of your crucial travel documents such as passport, tickets, travel insurance, hotel reservations etc. stored in your smartphone's Photo app for a quick look. It's almost unimaginable to leave home without this must have essential travel item, let alone venturing into unknown territories.
ESSENTIAL TRAVEL ITEM #2: EBook Reader / Electronic Tablet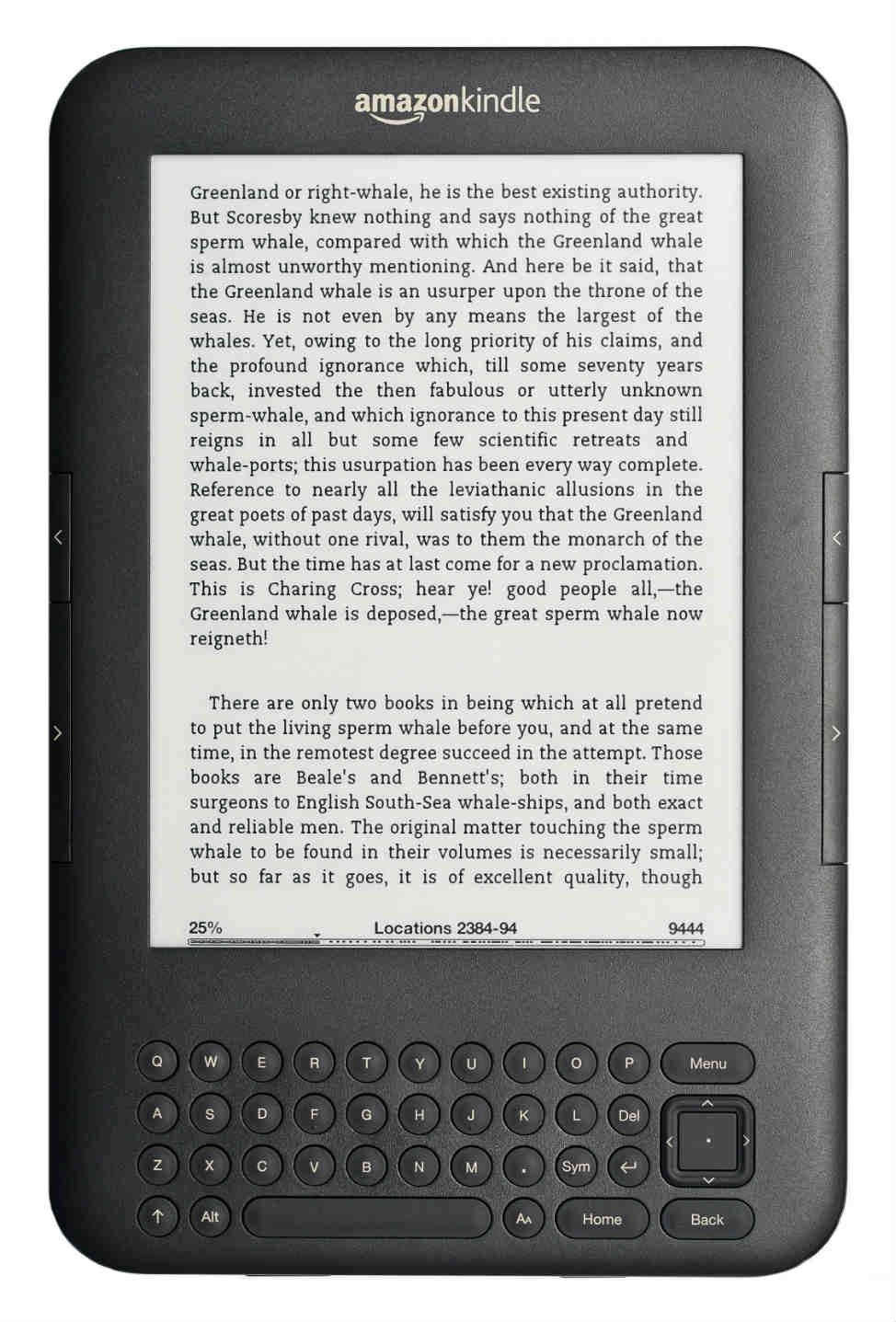 Whether you are an avid reader or not an eBook reader or electronic tablet is one of the top ten essential travel items. It is great if you are in for a long haul flight, long drive or even when unwinding after a long day of exploring new places.
While eBook readers are solely meant for reading purposes some are equipped with features like web browsing. Electronic tablets, on the other hand, are a lot more versatile, but come with a bigger price tag.
Depending on your preference these devices are worth their weight in gold. You can read whenever you want and whatever you want without having to lug around a bunch of books and you can also keep up with your office correspondence without having to carry around an expensive and heavy laptop all the time.
Did I mention you can also watch movies on your tablet without having to squint!? Some of the more popular eBook readers are Amazon's Fire tablet and the more traditional Kindle Paperwhite. However, there are many more tablets to choose from these days such as Samsung's Galaxy Tab and Google's Android Dragon Touch and many more…  It's best to simply weigh the pros and cons of each in terms of functionality, price, memory, etc. as you decide which is best for your trip and lifestyle.
ESSENTIAL TRAVEL ITEM #3: Flip Flops / Slippers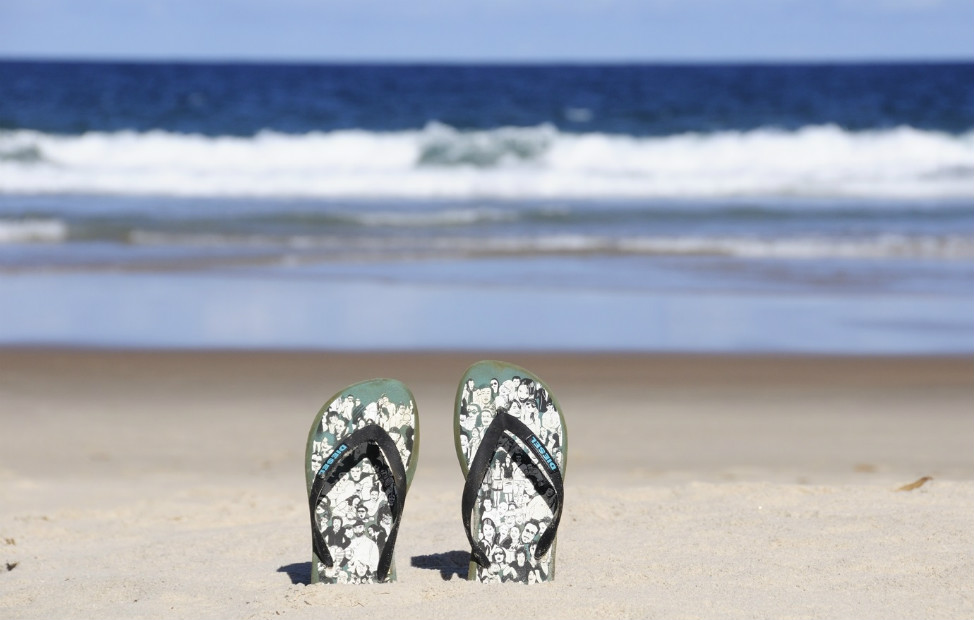 You must be wondering how this choice of footwear (of all things) made it to this carefully compiled list of top ten essential travel items. I know, I know!
Flip flops, slippers, casual sandals are the most versatile and packable footwear of all time. Heading to a beach, tramping across the not-so-clean hotel or hostel room and taking a shower….flip flops come in handier than any other footwear. Traveling during summer is more comfortable with a pair of decent looking sandals or flip flops that keep your feet dry and sweat free than tottering on high heels which would kill your feet and back alike within a of couple of hours besides leaving you with sore blisters.
And if you really want to know how serious I am about my flip flops when traveling, feel free to reminisce on my personal account of my missing flip flop in Ko Phanghan, Thailand!
ESSENTIAL TRAVEL ITEM #4: Earplugs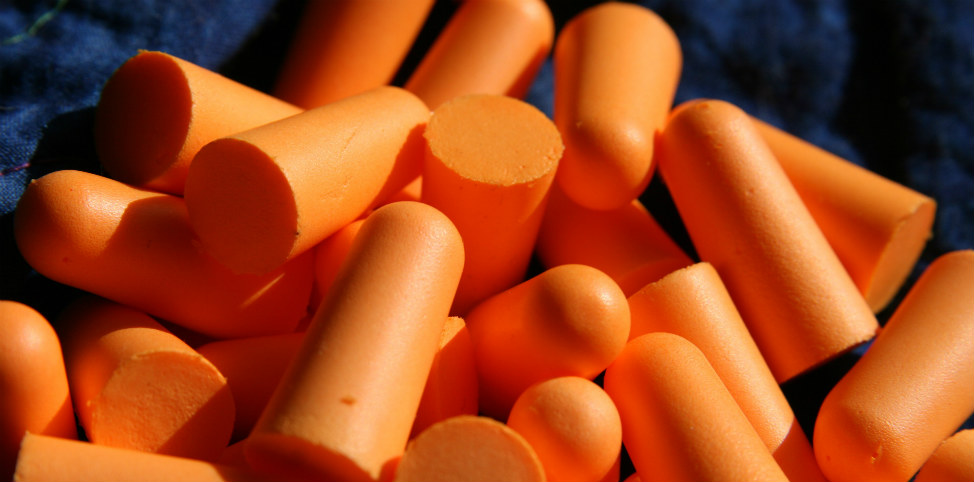 A decent pair of earplugs is a godsend for any traveler irrespective of their modes of transport and accommodation. Sometimes the only thing that can provide you with much needed peace and quiet is a pair of earplugs.
Cheap and easily packable, earplugs are meant for not only people who need peace and quiet for a good night's sleep but they also provide the safest solution to earaches triggered by rapid fluctuation in air pressure. Whether in a bus, plane, or even in a hotel this must-have essential travel item is almost indispensable.
To combat both noise and pressure, you can combine ear plugs with Active Noise Reduction earphones for optimum results. In my opinion, the best flying plugs for wear with headphones are Flite Mate plugs because of their very low profile in the ear. After all, pure silence is golden!
ESSENTIAL TRAVEL ITEM #5: Mini First Aid Kit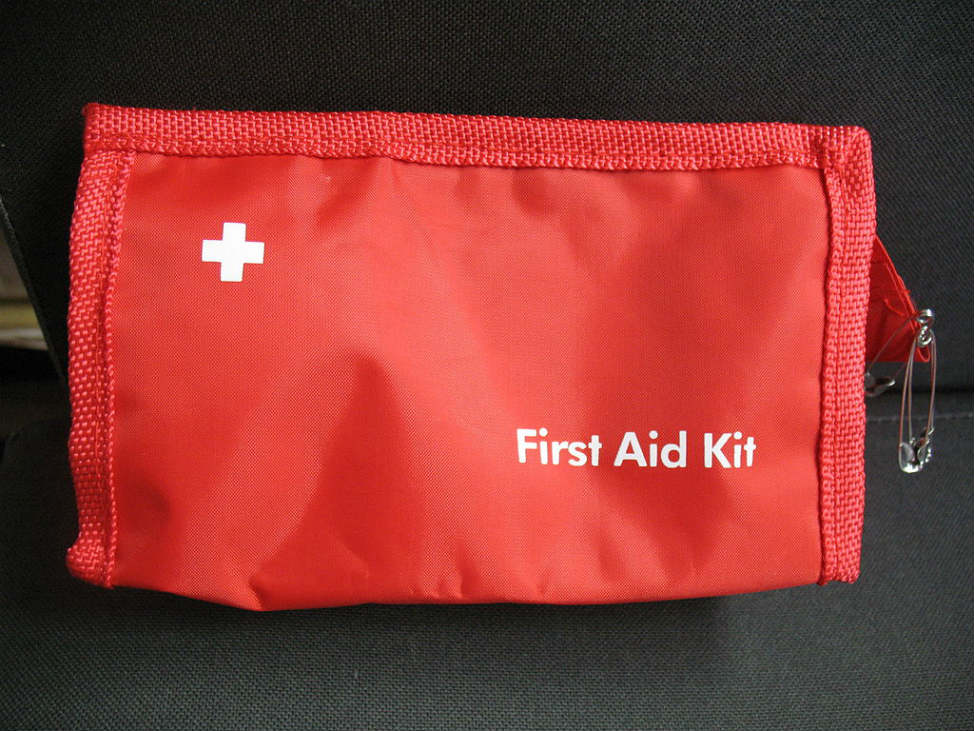 No travel packing is ever complete without a mini first aid kit regardless of your destination. Band-Aids, cold and flu meds, antibiotic cream, anti-diarrheal, antihistamines, analgesics, a single-use ice pack, a sterile bandage, and an EpiPen (for those who are allergic to certain things) should always have a place in your carry-on luggage.
It always pays to be prepared for minor hiccups on the road rather than to start looking for the nearest pharmacy or doctor in unknown territories. Hence, a mini first aid kit figures in well to our essential travel item list.
ESSENTIAL TRAVEL ITEM #6: Camera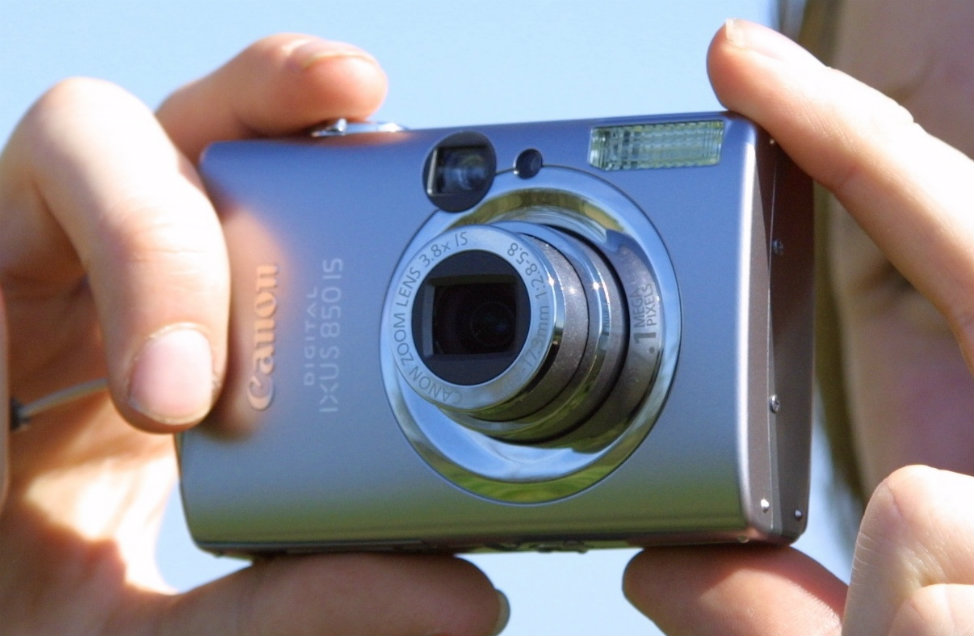 What better way to make memories of your cherished vacations than to take photographs? While smartphones are the most convenient devices to take pictures with, they have their own limitations (for instance, limited memory).
Cameras have been, and always will be, one of the most essential travel items when it comes to keeping those memories alive. With the latest generation of smaller and lighter cameras catering to the needs of all kinds of travel photographers, we no longer have to lug around a heavy camera and its lenses in addition to other luggage while backpacking or traveling. These cameras are usually equipped with features like low-light performance, shake reduction, super-zoom, and of course, compactness and portability.
Nikon, Canon, Fujifilm, Olympus, Panasonic, Samsung, and Sony are some of the biggest names in the camera industry with hundreds of models to choose from. If you want more information on picking the best travel camera, see my latest article on picking the best camera for your travel photography.
ESSENTIAL TRAVEL ITEM #7: Toiletry Bag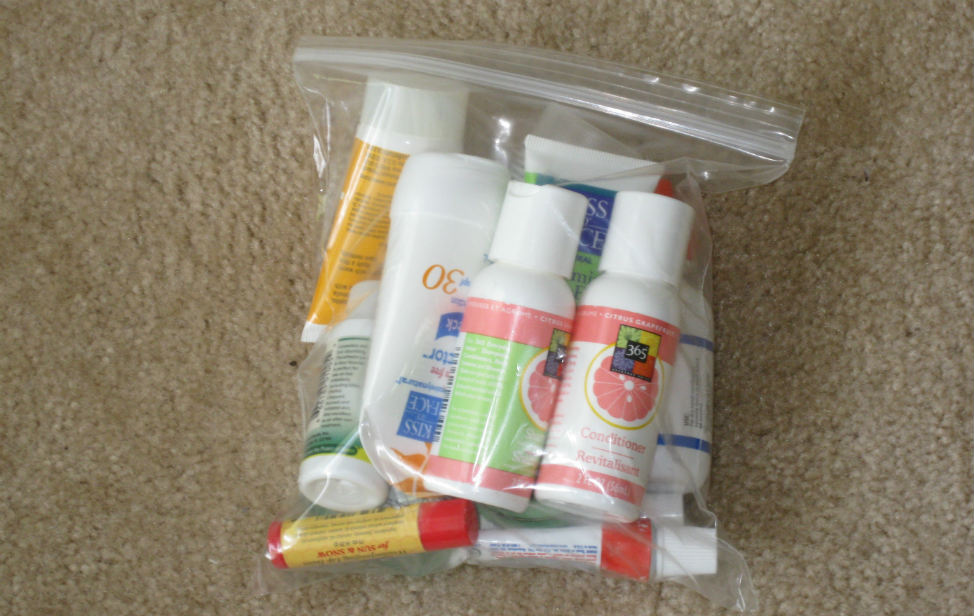 It is imperative to have a quality toiletry bag during your travels. Choose this particular essential travel item wisely and pack it effectively.
When it comes to air travel, TSA allows only one quart-sized bag through their security. Stretch strength and thickness are two factors that should be taken into account while buying toiletry bags for travel, as you don't want your liquid toiletries spilled all over your clothes and everything else!
Liquids, gels, creams, and pastes must not exceed 3.4 ounces (100ml) in most airports and often must be packed in a 1 quart-sized clear, plastic, zip-top bag.
A toiletry bag is the best solution to keep everything organized and handy. Toothbrush, toothpaste, combs, cosmetics, moisturizer, shampoo, conditioner, soap etc. can be best arranged in a good toiletry bag.
ESSENTIAL TRAVEL ITEM #8: Travel Adapter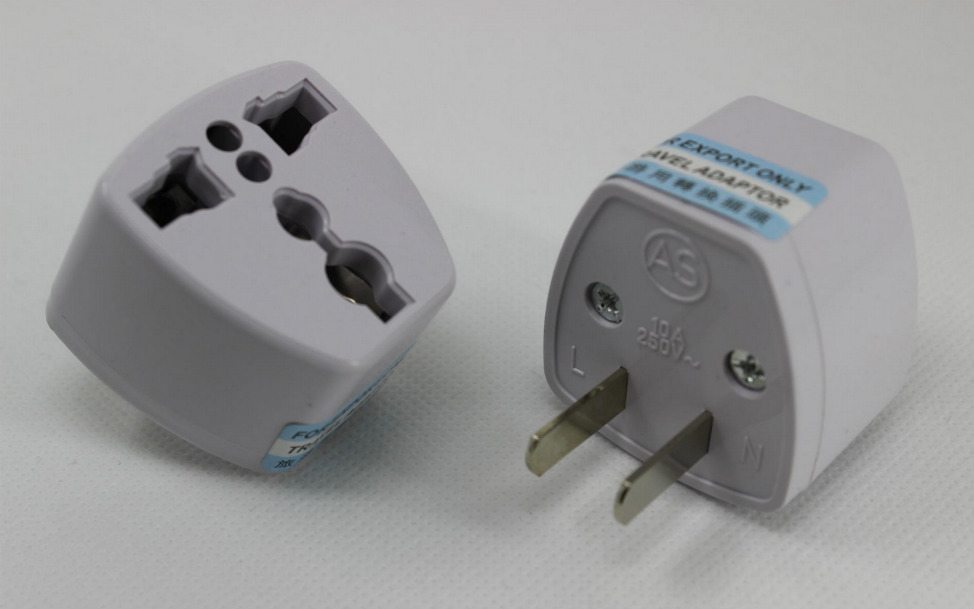 In this age of technology when we are so dependent on our smartphones, laptops, electronic tablets and digital cameras etc., it is almost inconceivable to venture out without a travel adapter. Reasonably priced and compact travel adapters come in handy while traveling to countries where the wall power sockets and voltage vary from what you are generally used to.
An international plug adapter features in our list of top ten essential travel items due to its sheer convenience i.e. they are usually built to last, multi-functional and compatible with most of the common power plugs around the world.
ESSENTIAL TRAVEL ITEM #9: Hand Sanitizer / Bio-degradable Towelette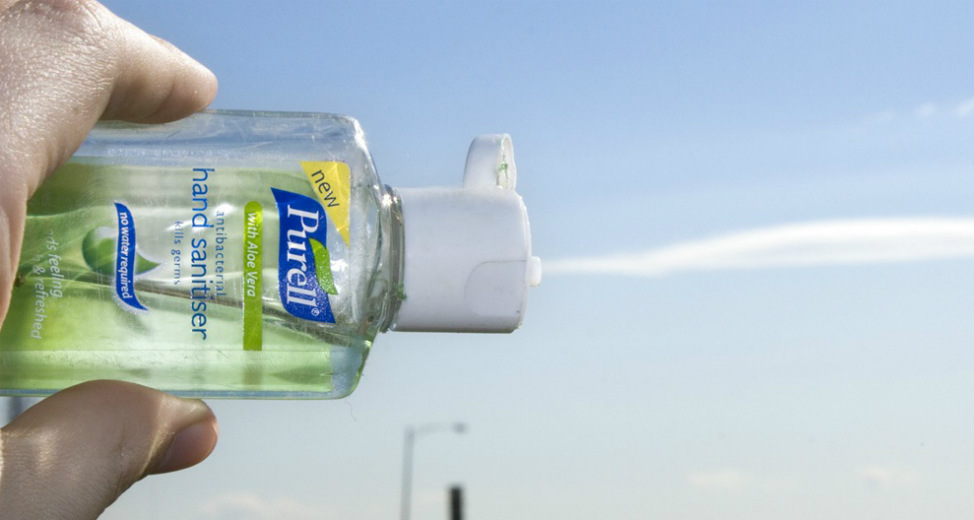 Although there is yet to be a consensus on the virtues of a hand sanitizer / bio-degradable towelette, I'm personally a huge fan of these two cleansing products. Pocket-friendly, superlight and cheap, a hand sanitizer / bio-degradable towelette saves you from germs and consequent stomach issues more than you know.
A small bottle of sanitizer will last you a long time so you can travel hassle-free and sample those edible goodies whenever and wherever!
The facial towelettes will keep your face clean and smelling fresh during your summer travels without the need for water and soap, and for wiping or mopping up those pesky spills!
ESSENTIAL TRAVEL ITEM #10: Clothesline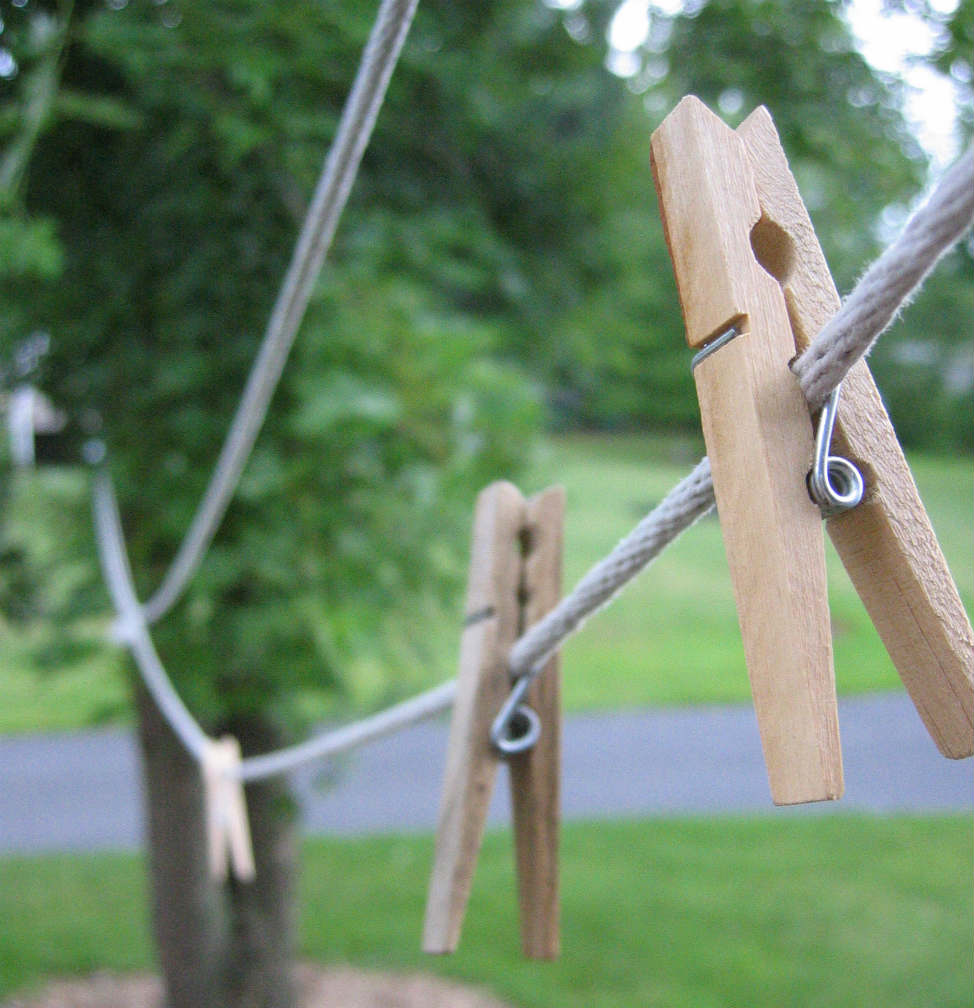 Last, but not the least, in our list of top essential travel items for all kinds of travelers is the clothesline. Ultra-light, cheap and portable, a good clothesline goes a long way to help you pack light and keep things travel-friendly. If your duration of travel is long and you don't wish to be burdened (literally) with tons of clothing and towels, you can simply give some of your worn and used stuff a quick rinse in the sink or under the shower with soap or shampoo. Then hang them to dry on a hooked clothesline and save on those dreaded laundromat bills.
I hope this top ten essential travel items list equips you to travel happy and carefree. I have just included the most prominent ones that came to my mind! If you think of something that deserves mention for our fellow travelers please feel free to add to this compilation by commenting below!
Want more travel ideas and advice?
Join my email community below to keep up with the next post and get your free ebook! Oh, and don't forget to leave a comment.. I love getting comments and promise to reply to every single one of them!