About
Since the day I was old enough to remember, I've always had a desire to venture to new places, experience new things and explore (sometimes getting myself in plenty of trouble doing so). As I got older, I didn't get much smarter in that department, but I did gain a bit more experience over the years.
Shortly after school I had embarked upon a solo journey across Europe, much the same as many do during this time of their life. Back then I don't even think they had travel blogs and internet cafes but it didn't matter as I still had an amazing trip! And that trip had changed my life. Looking back on it, I only wished I'd have traveled longer. It was a short six or seven weeks, just enough to plant that travel bug in me that held a desire to once again travel. And then…
In steps what many like to call 'real life'. You know, the job, the house, the car, and going through all the motions of what you 'think' you're supposed to be doing in society. Well, the years crept by and while I did do a fair amount of travel, it was never on the level I had hoped for. So lets fast forward to 2010… the travel bug could not be held back any longer and in the summer of 2011, it was travel or bust. I rented out my place, dumped all my stuff across two cities and some unfortunate family members and hit the road. For me, it was not an easy decision as I was very involved with a career at the time as well as mortgage payments, a girlfriend and of course my family whom I'm very close and who couldn't believe I'd be leaving our home town. Fast forward again to the present day and I'm now hoping to pass along all the planning, advice, and inspiration to all of you out there looking to do the same and hopefully travel in my footsteps.
Since making the decision to travel the world, I've never looked back or regretted my decision. I've learned so much about life, culture and how we all interconnect as well as met some amazing people along the way and formed many great friendships. I'd love to help you make this decision as well and to help you fulfill your dream and expand your vision of the world.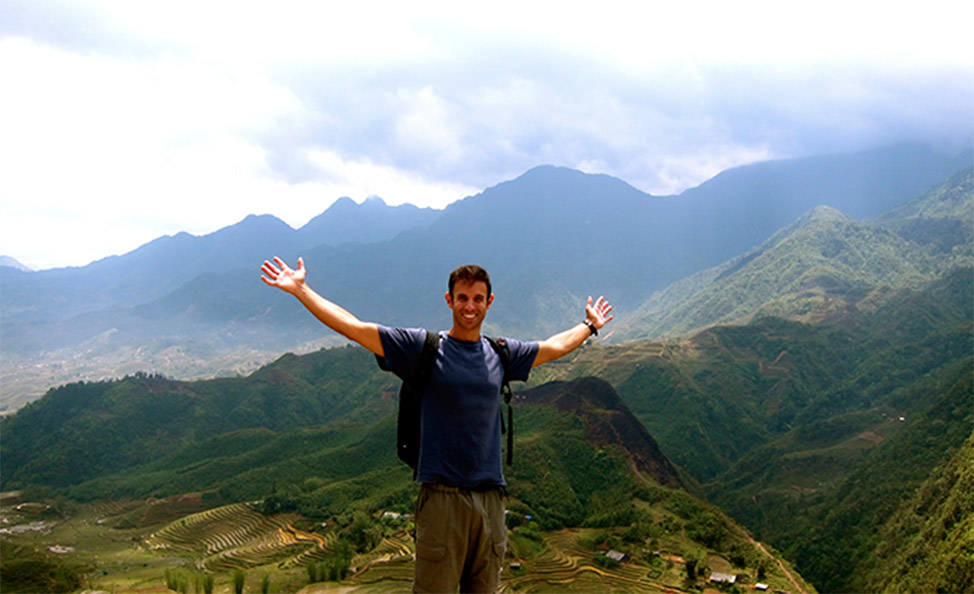 So far I've visited 29 countries on 4 continents and I'm far from done yet… During that time, some of things I've done include:
Spending a weekend living with Mongolians in a Ger Tent
Kite surfing off the beaches of Tarifa, Spain
Seeing the sun rise over the Taj Mahal
Being stranded in Tibet on a broken down bus
Riding motorcycles through the mountains of Northern Thailand
Being 'ship' wrecked along the rivers of Northern Laos
Swimming just a few nautical miles from the Arctic circle in Iceland
Spending the night in the cold to see the northern lights in Iceland
Eating a Snickers Bar at Everest Base Camp
Riding canoes through croc infested waters in Nepal
Being finger-printed by the police while traveling in Shenzhen, China
Chasing sheep while traveling on the Ring Road in Iceland
Riding a camel while on safari in the desert sands of Jaisalmer, India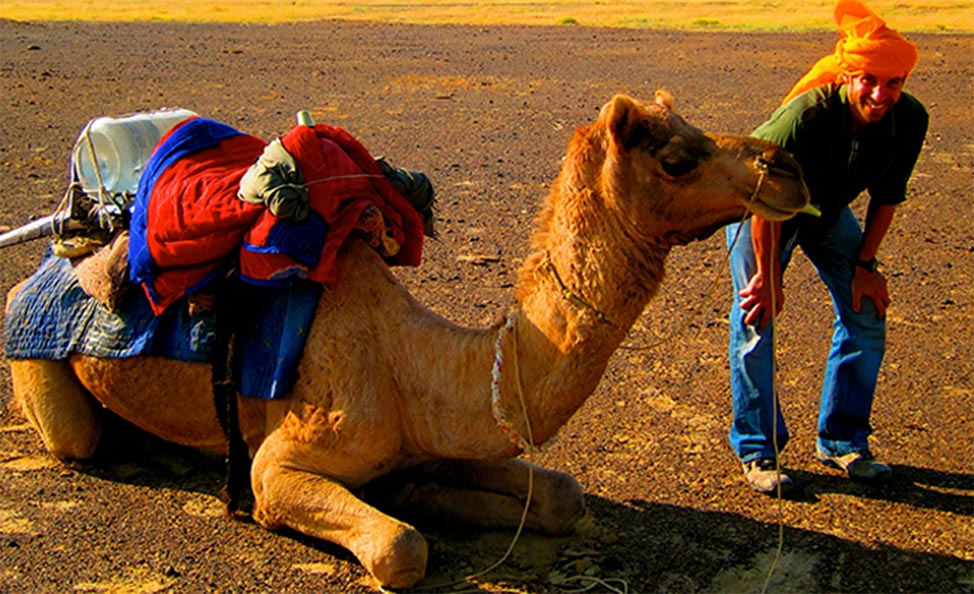 Being chased by a pack of stray dogs while on the beaches in Goa
Traveling 7 days on the Trans-Siberian train through 6 time zones all while living off of tea and instant noodles
Kayaking the rocky coastline of Lagos, Portugal
Scuba diving on the northeastern islands of Malaysia
Floating down stream on an inner tube in Vang Vieng, Laos
Having a flip flop stolen at a Full Moon Party then recovering it 3 miles away, 4 days later!
Landing a serious case of food poisoning in Southeast Asia
Waiting for the sun to rise over Angkor Wat at 5:30am in Cambodia
Spending a weekend on a lake bound island in Siberia with more than a hundred wild horses roaming free
Soaking in a geothermal pool in Northern Iceland
Eating pig intestine disguised as Sweet and Sour Pork in Xian, China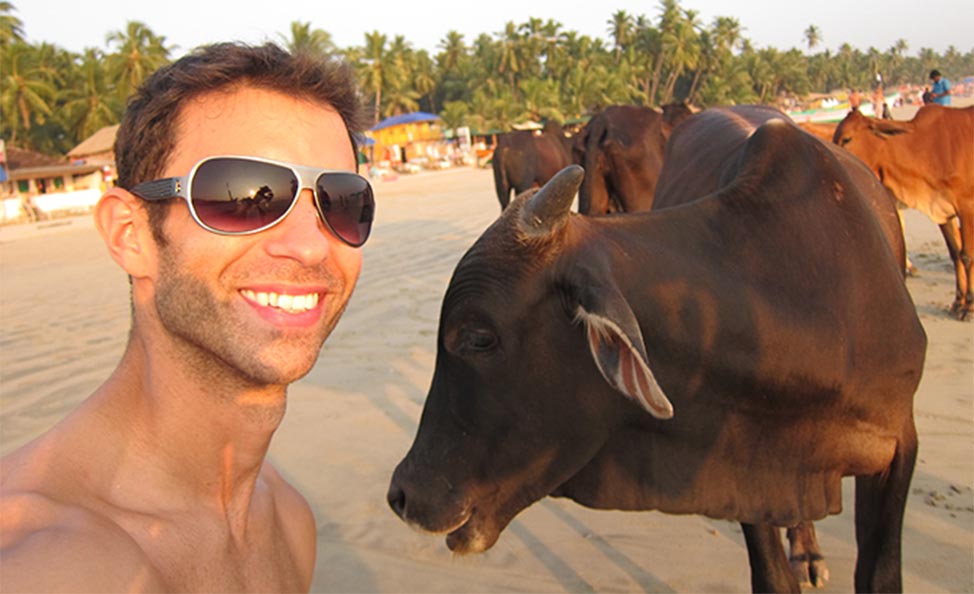 I could go on but needless to say, its been quite an adventure so far. For all these stories and more, please check out my DESTINATIONS page.
Still want to know more? Then check of my FAQ page. You can also view my latest travel stats here, detailing all of the countries I've visited so far.
If that's still not sufficient and you want to get in touch, please don't hesitate to get in touch via my CONTACT page.
You can also find me on the following social media platforms:
"Someday is a disease that will take your dreams to the grave with you"
– Timothy Ferriss