How to Plan for RTW Travel
So you have finally decided you want to take that trip across the world and now you're wondering, what do I do now? What's the next step? What do I have to plan? I want to be able to answer these questions and many more after having already been through this confusing process so I'll try to explain the steps as easy as possible. This list is more or less in order however a lot of it depends on where you already are in the process and where and how you are planning on traveling. And I would recommend allowing yourself as much time as possible to prepare for the trip. This will help you to save money on flights and plan a good travel route to minimize other transportation including additional flights. Plus, being able to accumulate frequent flier miles and other programs in advance will help save additional money as I mention below.
Order or Renew Your Passport: If you haven't already done so, you'll need a passport and if you already have one, you'll need to find out for how many more months it is valid. Most countries require your passport to be valid for at least 6 months after you have left their country. For instance, if traveling into a country for one month starting June 1, ending June 30, your passport needs to be valid for at least 6 months after June 30. And if you need to order or renew your passport, this process can take 2 weeks or more depending on the country your are in so start this process early so you'll be ready to start with your visas (the ones you may need to get issued in your home country prior to leaving) once you get that passport back.
Make a Bucket List: This is optional but for anyone wanting to travel around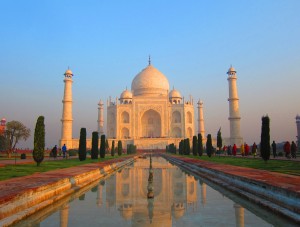 the world you probably already have one and it can also really help you to plan which countries and cities you want to visit and what experiences you want to have along the way by writing all this down. It also helps create the excitement in what you're about to do and will help you map out your route in the order you want to do it in country by country.
Set a Departure Date: This date should be realistic and should allow you enough time to take care of everything on this list. If you are trying to time your departure with a certain event to start your trip, that is fine, just be sure to allow yourself enough time to handle passport and visas, plane tickets, etc. And if you are still on the fence about actually taking this trip, setting this date will help to set the wheels in motion and make the trip a reality.
Plan your Route: For some people, they want to simply start in one place and see where the trip takes them by traveling with complete flexibility while others will want to plan out every last detail of where they will go, what they will do and when they will get there. If you are the former and want flexibility in your travels, it will still help to try and map out a general route which will help to research Visas needed on your trip as well as timing the seasons and weather in the countries you may travel through. For instance, traveling to Russia in the warmer months and then catching Australia 6 months later when they are in their warmer months as well. It is also helpful to check dates of major events or celebrations going on in specific countries during the year. For instance, you may want to catch the Running of the Bulls in Pamplona, Spain in July or a Full Moon Party in Thailand so it can be good to see what is going and where, for the route you're planning. I spent time making a list of my must see countries and a general route based on the climate trying to time my travels so I never had to pack winter gear. Of course I ended up in countries that I hadn't planned to see along the way! But they all were generally on the way I was headed… West to East… then South.
Organize Your Flight:  Unless you are going to start out traveling by land, you'll want to start researching flights now. This will of course depend on when you are able to tie up all loose ends at home as well as handling any visas needed before leaving so plan accordingly. As another option, if you want to learn more about air travel on the cheap, check out my page on Frequent Flier Miles advice.
Plan Your Visas: Before heading out, try and decide which countries you definitely plan to see and which of those require securing your Visa from your home country. Many countries allow Visa on arrival but there are certain countries in which you'll need to acquire them before leaving home and this can take some time. There are many agencies that can take care of this for you for a reasonable fee, especially if you are far from your nearest embassy.
Make a List of What to Take: Since every traveler is different, what you decide to bring on your trip is extremely subjective. However, there are things that almost every traveler should have with them. For a list of what I took on my round the world trip, you can check My RTW Full Packing List.
Automate Everything: If you have bills to pay from home that will continue on during your trip, you'll want to contact those companies to inquire about setting up automated bill pay through your bank. It is not hard to do but taking the time to do this will save you a lot of aggravation on the road by not having to keep up with them. Also, contact any other companies to find out if monthly statements, etc can be sent only via email (paperless statements). You can also automate credit card payments for any month in which you have a balance by linking payment to your checking account to pay balances in full. Just be sure the money will be available!
Transfer Your Mail: This is a no-brainer but something you may want to start doing at least a month before leaving to be sure that everything is forwarded properly. You may decide to forward your mail to either a family member or a friend or even a temporary post office box (if its large enough) but you can also contact the majority of companies to see if they can simply send your mail by email instead of post. This minimizes the hassle of the poor family member or friend from having boxes and boxes of your mail to keep track of and also keeps you informed while on the road. Most companies can do this but some mail coming from your local government office may not be able to set this up.
Notify Banks & C.C. Companies of your Travel: Many banks and credit card companies may cancel or put your card on hold when the card is used in foreign locations unless they are aware of the fact that your are traveling. It can be annoying to have to call all of them and let them know the countries (or continents) you plan to travel but this is better than finding out on the road that your card has been cancelled or put on hold!
Get Short Term Travel and/or Medical Insurance: Having travel insurance is optional and there are many good, affordable plans out there for long term travel but some offer medical insurance in addition to their travel plan. And unless your current medical insurance will cover you overseas, I would recommend setting up a plan before you travel abroad. Typically, most plans vary depending on the deductible and/or amount of coverage you want and also, the length of time you plan to travel. Also note that certain countries can require proof of medical insurance before entering their country.
Tie up any Loose Ends at Home: Before you leave, you want to take care of everything needed 'at home' before your departure. This could involve selling or storing your vehicle, moving out of your residence and storing your stuff, going for that last dental or doctor's appointment, putting in your two week notice at work, etc. It will help you stay organized by thinking about everything you need to take care of and making a list of 'check off' items prior to leaving in the order in which you should do them. You'll have a lot of other stuff to organize for your trip so this can alleviate some pre-trip stress and keep you more focused on actually planning and researching the places you want to see on your trip.
Set Reminders During your Trip: If you have a lot of things that will need either renewal or things that will expire, etc. while you're traveling for months on end, if you can't handle it now, make a note or reminder to yourself to take care of it when the deadline or renewal comes up . For instance, I had job related licenses that would expire 9 months into my trip, yearly income taxes to file (or extend) with online tax software and had to extend my medical insurance and post office box after 6 months to keep them active. Setting reminders like this can be even more helpful when you might have planned to stay abroad only 6 months but later decided to turn that into a year or more!
Back up all your Information and Pictures: Before I left, I backed up everything on my home computer to the web. Online data storage is a great thing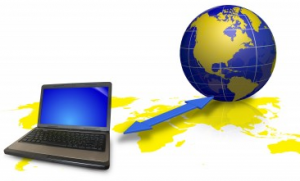 to have when on the road as you can back up all your important documents online, especially if you're not taking your home laptop on the road. It's also good as you can backup all your photos very easily that you'll take as you travel which is something a lot of people I met wished they had done before their camera was lost or stolen. One of the best companies out there for online storage is Carbonite.
Plan out your first few days: When you are just starting out and you want to plan at least your first few days of travel, you can choose your hotel, hostel or guesthouse through a service such as HostelWorld or if choosing to travel on the 'extra' cheap', get set up on CouchSurfing to plan your stay with a CS host in advance.  For anyone that is very new to travel, especially when traveling solo, having your first few days planned out can be a welcome relief as those few days are always filled with both anxiety and excitement.
So I hope all this helps you to better plan your trip and alleviate a bit of pre-trip stress! Feel free to drop me a line below for any comments or questions you might have…
Wishing you a Successful RTW Trip!!