My Full RTW Packing List
OK, so you've decided where you want to go, when you're leaving and how you're getting there. Now you need to ask yourself what you'll be lugging around the world in that backpack! This is my full RTW packing list…
Pretty much a list of everything I brought on my RTW trip. A few things were ditched, broken or sent home along the way while a couple other things I picked up in route…
My Full RTW Packing List Pictured:
CLOTHES
Shirts: 3 Tees, 1 Thermal top (I was planning on Russia in the fall and ended up side tripping to Iceland so this was helpful),  1 Long Sleeve Shirt, 1 Collared Shirt (for dates with the ladies)
Rain Jacket – Unless you already have one you can bring, I'd recommend grabbing a good one. The best thing about them is that they can double as a 'lightweight' jacket when needed and they can compact down so small to be about the size of a baseball, taking up very little room in your bag. I ended up with one by Columbia because I felt the quality was great but cost was quite a bit less than other brands such as North Face.
Swimsuit – If you can find some that double as shorts for everyday use, even better!
1 Pair Sketcher's shoes – These feel like you're wearing comfortable tennis shoes but don't have the 'I'm wearing white tennis shoes and I'm not from around here' look… They have also lasted fantastically so far on the trip
1 Pair OluKai Kia'i
Flops – Suitable for all occasions including shower shoes, beach flops, miles of town exploration and nights out on the town. I have so far traveled through more than twenty countries and walked thousands of miles wearing my flops most of the time and they have held up perfect and are still as comfortable as the first day I bought them! If you want to find out just how much I love these flops and why, read this post where one of my flops was stolen and as determined as I was, I later found it miles away and 4 days later at a random beach bar!
1 Pair 'dressier' shoes – Helpful for avoiding the tennis shoe look in clubs and for adding a little variety to that constant backpacker/flip flop wardrobe.
1 Pair Jeans (Not recommended by many travelers due to the weight and drying time but had to do it)
4 Pair Travel Socks
3 Pairs of Shorts (I was trying to plan my route for travel in the northern hemisphere during the summer/fall and the southern hemisphere in their spring/summer and is why I packed light and brought only one pair of Jeans and a lightweight rain jacket)
4 Pair Travel Underwear (yeah awesome enough to buy specifically for this trip!) 'Ex-Officio' brand comes highly recommend by me as well as many other travelers…
SECURITY
Backpack Lock – This is especially handy to have when you need to lock your bags for the bus, train or in hostels. I ended up with two Combination bag locks
that were TSA approved for both my day pack and main bag. Better to go with one that has a combination than losable keys.
Money Belt – These are very common with travelers and are useful to hold your passport, additional credit cards and extra cash. You don't need to wear it all the time but it's very nice to have in 'sketchy' areas! The one I went with was Rick Steeve's
brand.
Travel Belt – After doing a bit of research on this type of belt, I found one made by PacSafe
. This is convenient to have as it stored my emergency money and a paper copy of my passport on the underside of the belt in zippered pocket in case all my stuff was stolen. It also looks just like a normal belt and also has a plastic buckle that prevents the removal of it when passing through airport security. After almost a year of travel, I'm still wearing it right now and it has worked flawlessly. I highly recommend one and the simple black belt can match nearly all your clothes.
Dummy Wallets – In case I get mugged… Luckily this has never happened to me but if you're traveling solo through some rough areas, keep the dummy in your back pocket with some low bills and junk cards for the idiots to take and your real one tucked away safe.
TECHNOLOGY
Apple iPad 2 – I purchased this because it weighs half a normal laptop and took up very little room in my bag and was ideal for quick web surfing, Skype, eBooks, and all the useful language apps and maps you could download as well as a ten hour battery life. Right before leaving, I realized I'd probably need a proper keyboard for blogging so I ended up with both the iPad 2 and the PC below… I just couldn't decide between the two pre-trip so I took both though I wouldn't recommend that!
Laptop: Asus Netbook Eee PC – I chose this one for its compact size and 7 hour battery life. It was the smallest netbook I could find on short notice before my trip. It worked fairly well but had issues with the hard drive after about 6 months so if considering an Asus, check out their user ratings for whichever model you're considering. Mine could have been a bad apple but its worth some research.
Camera: Sony Cybershot DSC-W690
This was the slimmest, lightest and best point and shoot camera I could find after several days of web research and was especially nice due to the ease of use for 180 degree panoramic shots, long battery life as well as HD video. This was the camera I started with on the first four months of travel. It takes great pictures, was the smallest I could find to fit in my pocket and it sells at a great price.
Smartphone: I used an 'Unlockable global' phone by HTC (With an 'unlockable global' phone, you can get a Sim card in each country you visit that is good for phone service within that country as you travel along. Typically the Sim will cost about $5-15 and will issue you a local number). There is no need to purchase an expensive phone as the cheap 'global' phones will do just fine. I have since lost two phones on my trip so far so the cheap option may be the best for you too!
Apple iPod – Great for tuning out the 250 lb. Indian man snoring next to you on the bus on the way to Mumbai, enjoying the music from your homeland or to share your tunes with fellow travelers you meet along the way.
Extra Batteries – For phone and camera, in case you are without power for more than a couple days, this can be helpful, especially when you are in Tibet on the way to Everest and your camera dies and there is no power in the guesthouse you're in! Frustrating! I ended up buying extras where I could find them…
DOCUMENTS/ETC.
Passport: Check the expiration date on your passport and be sure to renew before leaving home if it will expire within 6 months AFTER you leave the last country you are in. Most countries require 6 month validity on your passport after your visa expires before entering. Also make sure you have enough empty pages left in the passport. Some countries, even ones that allow visas on arrival, will take up a full page for their visa. Some of these include Cambodia, Vietnam, Russia, China and India but there are more. Make sure you have enough pages to last throughout your trip.
Extra Passport Photos: For many Visas needed at border crossings, especially in SE Asia, it helps to have extra passport photos with you. (Some countries require 2 passport photos for their Visa so keep this in mind as you plan your travel through specific countries)
Copy of Passport – I kept a photo copy in my travel belt at all times just in case my original was lost or stolen. It is also a good idea to save a photocopy on your computer and email it to yourself so its always retrievable in cyber space or upload it and other docs to online storage like Dropbox or Carbonite.
Extra Credit & ATM Cards (real and expired) & Drivers Licenses (real and expired) – Before I left, I made sure I wouldn't be stranded without any money so I took three credit cards and two ATM cards with me. I only used two of them in the group but it was nice to know I had extra. It is a good idea also to keep them separated so you have a couple in one bag, one in your day pack and one or two on you so you don't lose everything at once. Two ATM cards is also good to have (separate banks of course) as I had more than one ATM along the way that 'ate' my card. This happened to me twice in Nepal. And for the fake or inactive license and credit cards, they can go in the dummy wallet with a few small bills.
Copies of All Important Docs – Such as credit cards, passport, visas, licenses, insurance info, etc. which I emailed to myself and my family along with scanned copies for family members to keep on file if needed while overseas. This can be a lifesaver if things get stolen or lost when on your trip.
TOILETRIES/MEDS/ETC.
Toiletries – Tweezer, Clippers, travel toothbrush/floss/soap, etc. Don't bother bringing too much here as you can find most everything you'll ever need on the road in stores and pharmacies.
Toiletries Bag – A large one to sort all my stuff including a nifty pull out hook
Medications – If you need to take meds every day, its not a bad idea to stock up a year supply (or for however long you'll be gone) so you have no hassles during your trip. You may also want to bring needed pills such as Malaria tablets for travel through certain areas. You can buy meds on the road (and likely for much cheaper than at home) but just be sure you are buying the correct stuff!
Insurance Card and Dr. letter for Medications – Some countries can require a letter to show proof you're not carrying illegal drugs if pills aren't properly labeled.
Travel Towel
– If you're not familiar with these, they are slightly larger than a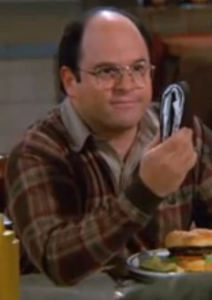 handkerchief (which seems a bit ridiculous) but they dry extremely quick and hold 4-5 times their weight in water (and take up about as much space in your bag as a George Castanza wallet which is quite nice).
Small First Aid Kit: Neosporin, Band Aids, MoleSkin, Gauze, Scissors, Ibuprofen, Excedrin, Immodium…. Again, all this can be purchased on the road but its good to have with you when traveling in remote areas!
Iodine Tablets
– For cloudy and/or 'shady' water. Useful on long camping trips.
Small packets of Laundry Soap – If you are planning on doing your own laundry, this can save a lot of money over the course of your travels and its helpful to bring along small packets or a very small container for liquid detergent.
MISCELLANEOUS
2 Mini Flashlights – Handy for walks down unknown hallways at 4am, camping trips and night reading. And you really don't need two but as small and lightweight as these things are, its nice to have one as a backup in case you find yourself stranded in the middle of Phu Kham Cave in Laos.
Waterbottle: If you're on a tight budget, bringing along a waterbottle can save you the equivalent of $600-1000 over the course of a year if not having to buy bottled water 2 or 3 times a day (But this might not work too well in India, sorry). Just refill it in the morning at the hostel or hotel and every other chance you get. The one I brought along was a Camelbak
(I switched out the one in the photo above before leaving). The nice thing about this model is it will never spill the way the top is designed and you never need two hands to drink it. The hook on the top is also extremely handy to hang in train sleeper cabins, etc. I hate to say it buy I lost mine in Goa, India 6 months into the trip and now months later, I'm still missing it!!
Small Notepad: For directions, notes, etc
2 Pens & 1 Mechanical Pencil – (filled w/ extra lead – I'm a dork)
Small Pocketknife: You can cut off the blade to make it through airport security if you have it on you. This had worked great for me through at least 6 airports until I got to Nepal on my way to India. Apparently 1 inch tweezers are a deadly weapon.
A Few Good Books: Four Hour Work Week, Vagabonding, Trans-Siberian Handbook, 1 Lonely Planet guide
A Point It Dictionary
– I took this little book along with me and will help you survive the language barrier in any country! It's filled with over 1300 pictures that you can use all across the world. It is extremely compact, lightweight and can fit in your pocket. It also has handy country/world maps in the back of the book to show people exactly where you live in your hometown in which they can do the same.
Small Language Book: Since Spain was my starting point for at least 3 weeks I brought one along and planned to leave it with a fellow traveler upon my departure. Either way, these guide books are great especially when traveling to places like China and Russia where it is extremely difficult if you don't know the language and I picked up others along the way.
Small Lighter – Because someone may need a light…
Sleeping Bag Liner – These are great and take up about as much room in your pack as a small camera. It acts as a sheet (in sleeping bag form) when needed and I already had used mine only 3 days into the trip. The liner can be used inside a sleeping bag or just by itself. The one I got was a silk liner by Sea to Summit
. This was all I brought for sleeping on my trip and I ended up using it on the trains in India when sheets weren't available, on freezing buses and boats at 3AM in Thailand and when Couchsurfing or camping. It also great to have when you have to sleep in some shady hostels or guesthouses…
3 Duffel Bags: For dirty clothes, pillow stuffer, shoes, etc (too many uses not to have at least 3). I got mine through REI
1 Compression Bag: Also for clothes – clean or dirty and to use for my rain jacket. These are great because you can tighten them down to the smallest size possible to save room in your bag.
Deck of Playing Cards – This is another great thing to have both on the trains and in the hostels.
Duck Tape – Sound ridiculous? I ended up using this many times on my trip! Handy for taping up a broken window screen, a mosquito net in SE Asia or for doubling as a bandage for battle wounds. I just took the top of a pen cap and wrapped it with duct tape for compact use.
Plastic Spork/Knife – Handy whether you plan to camp or not. I found myself using this a bunch on hiking trips and on trains.
Ear Plugs – Essential for use in hostels, buses and trains! If you are a light sleeper like me, you can find the best ones in a musicians shop or a hardware store.
Postcards: You could decide to bring something from your hometown to give to locals you meet along the way and for Couchsurfing hosts. For me, I chose postcards from my own city which you can give to others. They are lightweight and don't take up a lot of room.
So that covers what I started out with for my RTW packing list and if you think this was too much stuff…it was. However, when you see the pack I fit all this in, I surprisingly still had room left over! And I ended up ditching few things along the way, namely the books I finished reading as well as some clothes.
So what else did I pick up along the way?
A New Computer: Apple MacBook Air 11″ – Because I was having issues with my original netbook (and because I'm a huge Mac fan!) I decided to send home my netbook and upgrade to the Macbook. With the amount of pictures I was taking for my blog to upload for processing speed along with the ease of use for many different programs, the Macbook Air made perfect sense since it is so small and compact and has a great battery life.
New Camera: After my first four months of travel, I decided I wanted to upgrade to a better camera that would have a lot more features and hopefully take even better pictures than what I had. My first thought was to get a digital SLR but I was hoping to find something with manual options that would still fit in my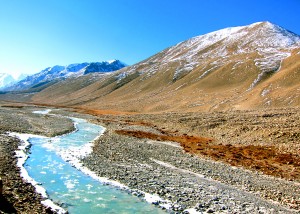 pocket (and my budget). After a ton of research, I decided on the Canon S95 Powershot
. For the traveler that is looking to take a RTW trip, I'd recommend this camera all day long. It has the most features I've ever seen in a point and shoot, has manual options, takes excellent low light pics and can still fit in your pocket for nights out on the town. I can't tell you how many times something cool (or extremely weird) happened when I was able to grab my camera out of my pocket and take a quality shot within 3 seconds while my fellow traveling companions were struggling trying to get out their SLR in time.
And so… What is All this fitting in?
After checking out several packs and talking to fellow veteran travelers, in the end I chose a 60L Osprey Meridian
and to be honest, even if you aren't planning to trek yourself across this planet, it is still is a great bag to take anywhere.
The Osprey Meridian is wheeled for everyday use in train stations, airports and sidewalks. And the bag can also be converted into a fully functional backpack (for treks to Everest Base Camp for instance) for the times you need to carry it. After almost a year of travel so far, this bag has held up beautifully. All the zippers still work, the wheels are still intact (although I put them through some of the roughest areas imaginable) and there is not a single tear on the bag. The wheels are large and durable enough to roll over the craziest Turkish cobblestone streets and the worst roads you will encounter in Southeast Asia. And unless you are planning to do a lot of frequent camping, you will be able to roll your backpack 95% of the time so why should you have to lug it around everywhere? And for those times when it needs converted to a backpack, it takes less than two minutes to unzip the straps and throw it on your back. It also has a handy day pack too with a separate padded compartment for your laptop and when you remove the day pack, both bags meet max regulations in the airports for carry on size so you can save $$$ on having to check your bag every time you fly! Here is a video on the Osprey Meridian that they have online direct from the company to see how it works.
Whew! So that got long! You can tell from this RTW packing list I'm a bit of a planner and quite organized but I have yet to have any 'major' hiccups that disrupted my travels and I believe a lot of this prep was worth it! And most items on the list do fit in the 'lightweight' category of products so even when everything was packed up, my bag (minus the 4 books I brought) was definitely manageable.
If you have any questions regarding anything on this list or need help on YOUR RTW packing list, leave me message below and I'll offer any advice I can!