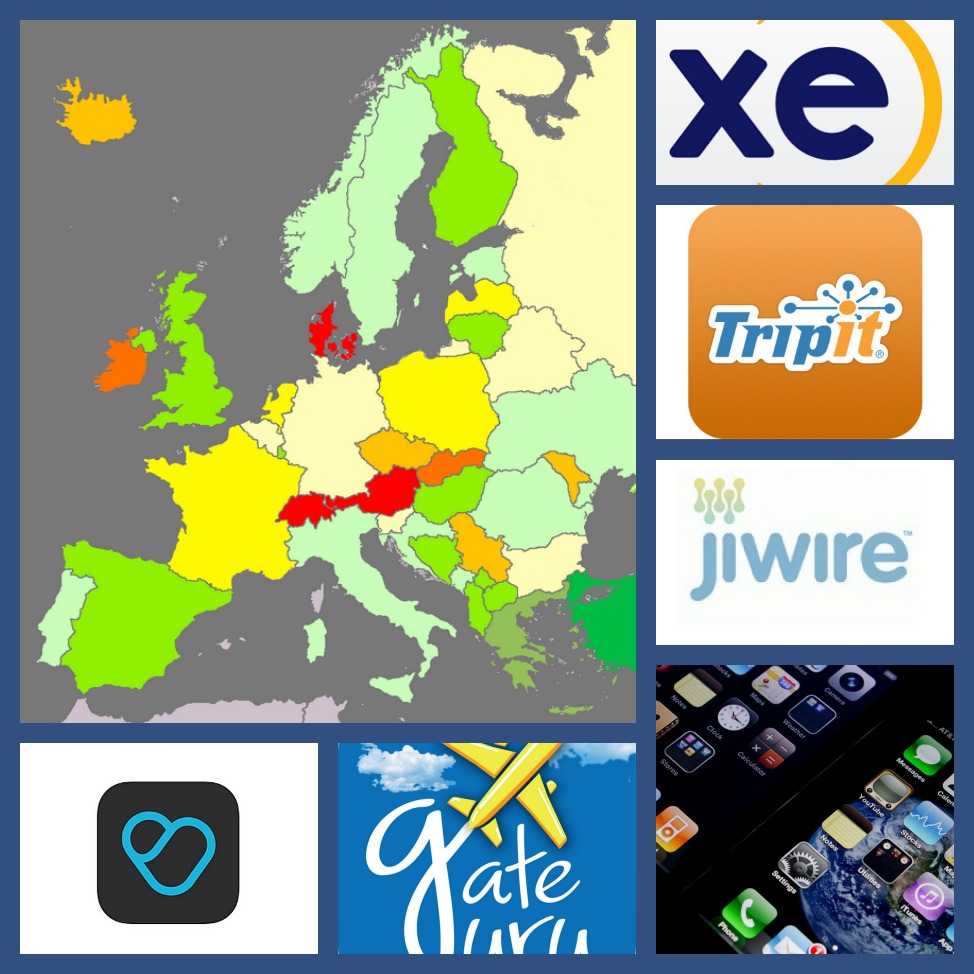 The 5 Best Travel Planning Apps!
After much research and searching, I think I have finally found the top 5 best travel planning apps for you to use on your next trip!
Yes, it's been a work in progress but here are my list of top 5 based mostly on usefulness, resourcefulness and the ones giving the greatest benefit to travelers. Apps are all about saving time and aggravation right? Don't see one you think needs added to the list? Leave a comment at the bottom! I respond to all comments! Alright then, so here they are…
The 5 Best Travel Planning Apps
Looking for a quick and easy way to be your own travel agent? Fantastic… the TripIt travel planning app can handle all this for you. Once you plug in your travel plans and confirmations into the app (things such as flight info, hotel reservations, car rental details, etc.) it will then create a detailed travel itinerary for you. Let it provide you directions and maps, the weather at each destination, and the timing of your day to day details. It can sync with various Calendars too such as Outlook, Apple or Gmail. Pretty cool stuff…
– Both Free and Paid Versions available
This one is a bit similar to TripIt when it comes to travel details but is specific to flights. It goes in depth on things such as airport maps, terminal and gate information, flight delays, estimated TSA security wait lines, and even ratings on airport food and amenities based on traveler reviews. For the frequent flying traveler, this travel planning app has it all! You can save time, save stress and even save money when booking a car rental through the app as it offers some savings as a benefit. Download it and let me know what you think!
– Both Free and Paid Versions available
Planning to do some country hopping on your travels? Wonderful! You'll need a great app to help you quickly and easily convert that local currency to your own… This app makes it sooo much easier and quicker to look up the info you need and make instant withdrawal decisions while standing in front of that ATM. XE is an app you may find yourself on almost daily!
– Both Free and Paid Versions available
Looking for a WiFi hotspot? Look no further! JiWire is a travel planning app that makes simple use of your geographic location to immediately show you all WiFi hot spots on a map that are closest to you. This may not be such a big deal in the US or Europe but it's a priceless travel app to utilize when traveling in 3rd world countries that are still working on their WiFi infrastructure. Currently it covers WiFi hotspots in about 145 countries. For anyone that can relate, I have spent countless mornings and afternoons walking aimlessly street to street in search of WiFi at the local shops and restaurants. It's never much fun and wastes a lot of time! Maybe I should have been the one to invent this app…. (*On a side note, JiWire.com is reverting to http://www.ninthdecimal.com/ when you type in the URL so it's probably easiest to just do a search on your phone instead of on your desktop computer. If this changes, I'll update this asap!)
– Both Free and Paid Versions available
This amazing travel planning app is something I wish I knew about a long time ago (Too bad it was released only recently). Essentially, Localeur is a guidebook of sorts for those of you that appreciate getting a local's recommendation on places to go and things to see. It gathers information from locals' experiences and then delivers them to you, the wary, unknowing traveler in a foreign land. Want to know where to take that awesome sunset overlook photo? Where to go on a rainy day? Which places are the best to meet locals or catch live music on a Tuesday night? It is based on the opinions of locals, something I see as priceless information instead of relying on the thoughts and opinions of guidebooks and other sources. This travel app has it all but keep in mind it's new and it is growing everyday. Check it out!
–  Free Version available
Like what you've read?
Share this article with those you think will benefit and join my email community below to stay up to date on future posts to help you plan, save and turn your travel dreams into reality!