Coming home from abroad after having been exactly 12 months and 8 days since I'd left the U.S. before finally hearing over the plane's intercom, "Welcome to New York… thanks for flying Cathay Pacific". I touched down on U.S. soil after a 15+ hour flight from Hong Kong a day earlier. Needless to say, it was near emotional after hearing those words as it was hard to believe I was actually coming home from abroad after more than a year of traveling…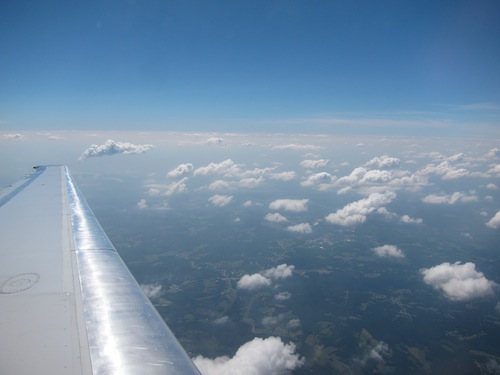 Even though I knew I'd only be home for close to 3 weeks, I knew I was in for cultural adjustment back in the States after having been gone so long and especially after having been in China for roughly the past 4 months. So what were my initial thoughts and reactions after coming home from abroad?
Well, after being back only a couple short days, I definitely felt I'd been out of touch with current events! I also realized just how hard it was to explain some of what you learn on the road in terms of your travel experiences. I think any traveler can relate to this. It's that feeling that you have with all these travel experiences running through your head while those you talk to have been carrying on the same as when you left and all you can do is try to re-cap on the many memories. Overall though, it was good to be home, to see family and friends and most of all, to enjoy the foods I so dearly missed!
The one thing that I did notice the most while home though was the 'service' level you receive. I'm sure many who have traveled abroad could understand this.
I can't speak for Europe being any different but in some parts of Asia, when you have to get up at the restaurant to find yourself a menu or fill a drink, you can appreciate the level of service you receive in your home country. Sure, we tip too often and for much more for things in the U.S. but you can come to appreciate this even though costs are much higher, whether it's in a restaurant, at the hotel or when renting a car.
When coming home from abroad though, it still didn't 'feel the same' as home as from when I'd left more than a year earlier. I think though, a lot of that stems from the fact that I didn't really have a set routine while there.
I was running from one city to the next, covering a lot of ground without much down time. As you can imagine, being away for a year demands a lot of 'catch up time' once you return home too. Not only will you be meeting up with friends and family but you may also need to book those much-needed appointments such as your dentist, doctor or even your accountant to do your taxes in my case!
Travel to Sedona and Scottsdale, Arizona
I did make some time though to meet friends out west in Arizona for about 5 days and I was really looking forward to this trip. I started off the trip solo traveling to Sedona for a day.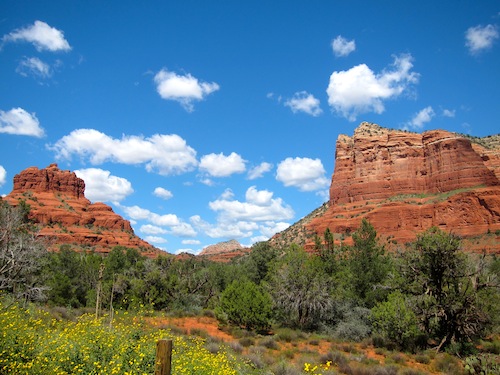 I'd wished I had longer as it was such a beautiful place to visit but unfortunately, a day in Sedona was all I had. It started out with an early morning departure from Tempe, Arizona in a rental car and made the 2 hour drive north, getting into the Sedona area around 9:30 in the morning.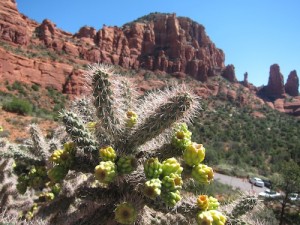 It was more than enough time to drive the scenic highways of route 179 and I-17. Luckily I even made a few stops to hike around on some trails while there and also made a visit to the Chapel of the Holy Cross. It is a Roman Catholic Chapel completed in 1956 and situated on the side of a mountain with an amazing 180 degree panoramic view overlooking Sedona.
I couldn't have asked for better weather either. Even though it was at the end of the summer heat spell, it was only about 85-90 degrees the day I was here and with the lack of humidity, it didn't feel too hot at all.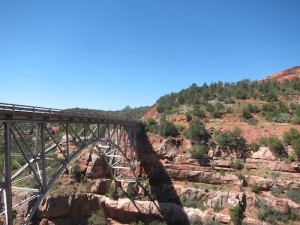 Not nearly as bad as the triple digit temperatures that Arizona is known for (40+ degrees Celsius). By the way, if you make it out here, you'll definitely want to get a Red Rock Pass even if you're only traveling in Sedona for one day. You can get one at many of the major stops along the way in Sedona. They are very cheap, only $5 for 1 day and I think $10-15 for a week. It allows you access to all the hikes and areas that you'll want to stop and visit.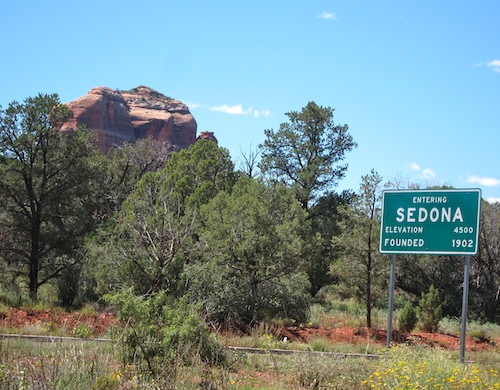 After my trip to Sedona, I was headed back to Scottsdale to meet up with friends, a couple of whom I hadn't seen in almost 2 years.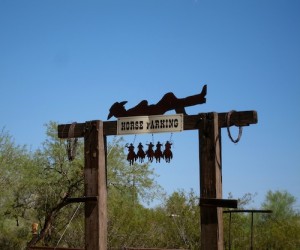 Our first day's event involved 18 holes of golf in one of the nicest resorts I'd ever been to however, with my 'golf game' being sub par, I'd say it was just as much fun to just drive around in the golf carts for the day than to have kept up with my score. I did manage to lose just a couple of golf balls too and thankful for that since some of the ones I recovered had resulted in about 30 cacti stuck in my arm!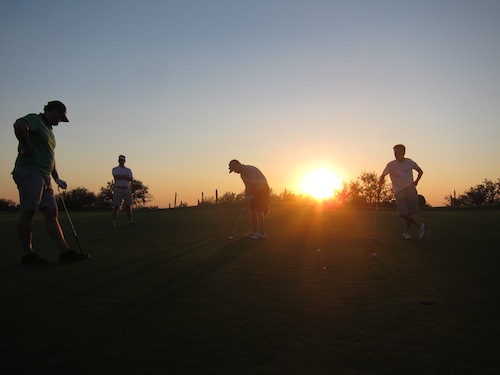 The next day we headed out to go four wheeling on ATV's about 20-30 miles east of Scottsdale. In such a remote location, I was just waiting to see some rattlesnakes in the brush.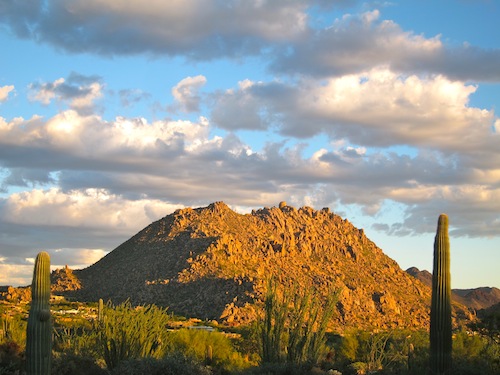 However, all I ended up seeing by the end of the weekend was a scorpion that had made its way to our doorstep in the hotel we were staying in. So after about 2 hours of some extreme four wheeling fun, we were headed back to the city to end the trip the following day. And so far so good… no one had gotten injured or arrested! I'm kidding… but not really… Looks like we'd all make it back to our respective states in one piece.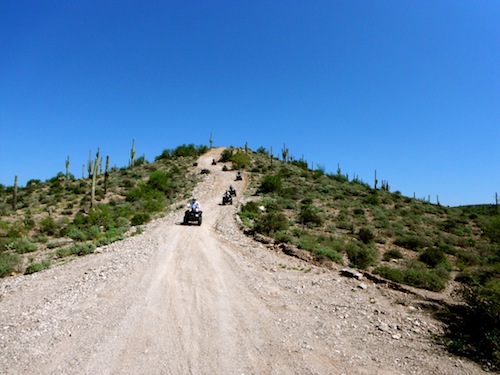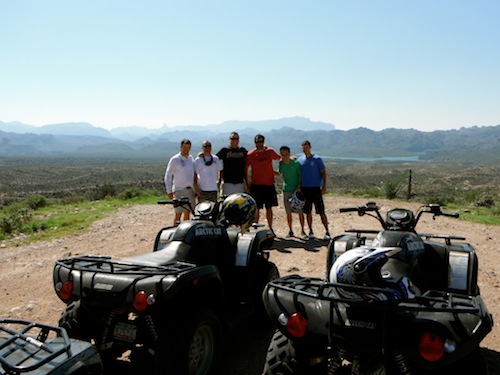 So after this short trip to Arizona, it was about time to head back to China where I'd be traveling for a while before heading north from there. Being home, if even for 3 short weeks, was definitely worth the 15 hour plane ride and I'd only wished I planned to stay longer. It was good to be back though, to get back in touch, and to get 'grounded' so to speak. A year away from home can definitely take its toll!