The Difference Between Travelers And Tourists…
Which do you consider yourself? Can there be a difference between the two?
Some people would say no, these two words are used interchangeably. However, there is no question that people approach travel very differently than a vacation for instance. Is there a difference between backpacking though countries and going on a cruise? How about the difference between someone that chooses to eat and live like a local when visiting a foreign country instead of maintaining their current lifestyle and seeking out foods from home while abroad? There is nothing wrong with either approach but from a travel perspective, there are some things you should consider before you take that next trip.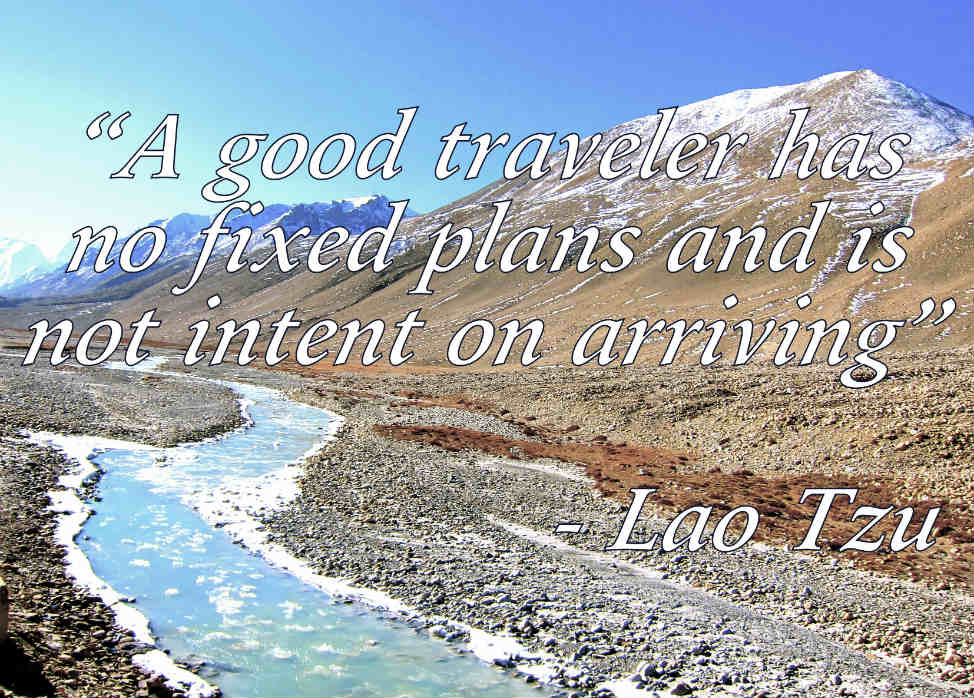 I believe travel means getting out of your comfort zone, meeting the genuine locals of a country that aren't looking to sell you anything and immersing yourself in their culture. It means learning about their world view, finding out about their daily life, and taking part in their traditions and festivals. In my opinion, nothing can be worse than traveling to a foreign country for days or weeks on end and never really experiencing the true roots of its culture and understanding what separates them as a people from your own. So yes, I believe there is a difference between travelers and tourists.
A traveler seeks to understand, to learn and to immerse himself within a culture. Travelers aren't motivated solely to see the sights, visit the monuments or try to see too much in too little time.  They tend to look at travel differently. Their motivations for visiting faraway places may be very different than that of a tourist. They may not even have a set destination let alone a planned itinerary once arriving.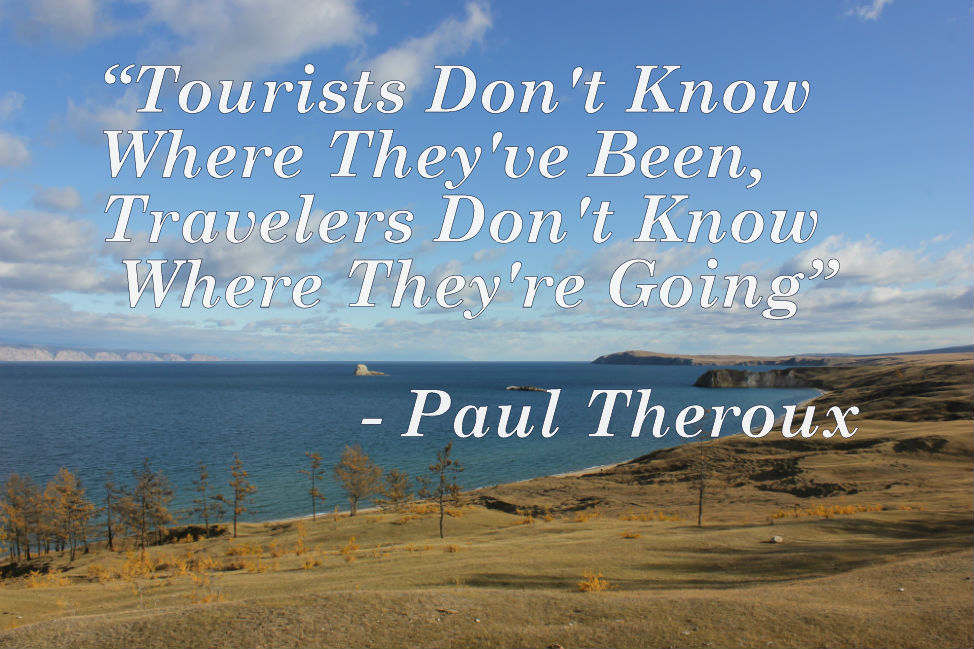 A tourist on the hand may want all the comforts of home, a cushy hotel, the same cuisine they are familiar with eating and an experience that unfortunately may never really connect with the locals of the region they are traveling in. I think this is one of the main differences between travelers and tourists.
To truly understand a culture and place, it helps to get off the tourist track. What does this mean? It means searching out and doing things that are unique and different from what is normally advertised, sold as a package deal or recommended by the travel industry. Sure, you can still see the sights and visit all the attractions offered but I promise you, you will have a more enriching experience that is filled with adventure and lasting memories. You will also create amazing friendships along the way that may last in years to come. What is a simply way to do this? Try out Couchsurfing or Airbnb to meet hosts, stay in their home and live as they do while abroad. Plan out your own route based on locals' recommendations and leave the guidebook at home. Ore even better, wake up in a foreign country without a set itinerary for the day and simply travel without an agenda. I am sure that if you do, it will help turn a great trip into the trip of a lifetime.
I think the hardest part of having this enriching 'travel' experience is the use of time that is so often limited for all of us. While it is more challenging to maintain and seek out the traveler in us all, it can be so easy to fall into the tourist traps that involve many travel plans. I simply encourage all of you to seek out the traveler in yourself vs seeing the world in the simple eyes of a tourist.
Still need some more ideas? You could head to the bar and meet some locals, take part in cultural festivals, attend locals' sporting events, eat where the locals eat, take part in local traditions. You'll find a way if you seek it out… Unless of course you don't think there is a difference between travelers and tourists? How do you define it?