How can traveling for a year put life into perspective? Well, for me its been that year. One looong, crazy, adventurous year of traveling. There have been ups and downs, random surprises and more people met along the way than I'd probably meet in 5 years time living at home. So looking back on this year, what can I write, what can I say? I think it's probably best to start with what you can learn from traveling. Of course, aside from the basics of learning about political situations and economies around the world and how it's all connected, the best part is taking in the culture and people's ways of life that has been so unique and interesting. It's truly amazing how much things change once you cross a border.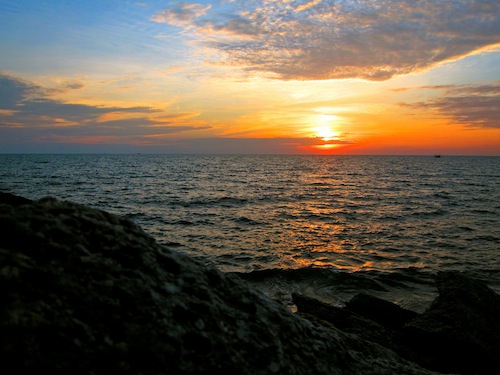 I think I've also discovered why it is that people really seek to travel in the first place. Is it simply to get away from the daily grind of life? Is it to escape from your job? To just go on a long extended 'vacation'? …Well,  I think its much more than that. I think people really travel to discover the world, to see what else is out there and to put excitement and adventure back into their life. Sure you can find and create these things at home but in the grand scheme of things, travel means getting out of your environment, getting out of your comfort zone and most importantly, discovering yourself in the process.
It's a chance to learn more about the people on this earth, how a country's history and culture has evolved, and what this world really has to offer. When you put yourself out there (on your own in my case) you really learn to rely on yourself, make the best of every situation life throws at you and never stop learning. And what is it that have I learned above all else? … That we are all connected on this planet in many more ways than one. We're all aware of the '6 degrees of separation' and not only do I believe this to be true but after spending time in various countries across the world, you really do start developing an international view of the world in which you'll never perceive things the same again. You also come to realize that although people's culture and beliefs may differ from your own, people share so many things in common cross-culturally. If you don't believe that, maybe this video will help… Matt Harding has been an inspiration worldwide and shown that, while countries may be so different on a global scale, we all share so much in common. If you watched my recent video, RTW Travel Year in Review there were people I'd met from more than 50 countries across the world.. Out of the 196 countries on this planet, that number may seem small but when you look at the bigger picture of it all, it is still a chance to connect with others on a level that is so different from that which you'd get in your home country. Travel brings about so many great things in people in more ways than one and for some reason, the connections you make with folks on the road impact you like no other.
So how else does a year of travel put life into perspective?
Well, simply living out a backpack, whether it's  2 months or 12, frees you from the material world you left behind. For so many of us, myself included, it becomes so easy to be attached to all the 'things' in our lives. And sometimes we put so much importance on them that they end up controlling us, even on a subconscious level we may not realize. We may put off that trip we'd really like to take and instead spend on our money on some piece technology that we think we really 'need' and that will be out of date in 3 months. I guess it all boils down to what you really want in life. For me, I'd rather spend my money creating memories than generating more 'stuff'. I just feel that at the end of our lives, it's not the stuff we've accumulated that we'll reflect back on but the memories we've created over the years, the relationships we've developed and the experiences we've had. And I can successfully say that after a year away from my 'stuff', I haven't thought twice about it! Getting away from all your 'stuff' really gives you a sense of freedom and independence.
So what else can I say looking back on an amazing year of travel? Well, I don't regret my decision to go in the least. It was of course extremely difficult to take the plunge. I guess for some, it can sometimes be a bit easier… you're out of school, you don't have a set career yet, etc. But for so many of us, we're stuck in a job, we're expected to do this or that, or we get caught up in the daily 'to-do's' of life that we never consider or stop to think how to put together a plan to really do what we want to do. I was guilty of this myself, for many years. I think though, what can help make that decision is fast forwarding your life 30 or 40 years and looking back. Have you done what you wanted to in life? Have you experienced what you've wanted to? Accomplished what you hoped to accomplish? Life is short. Very short. If you want to travel, then make a plan and go. It will definitely help to put life into perspective for you!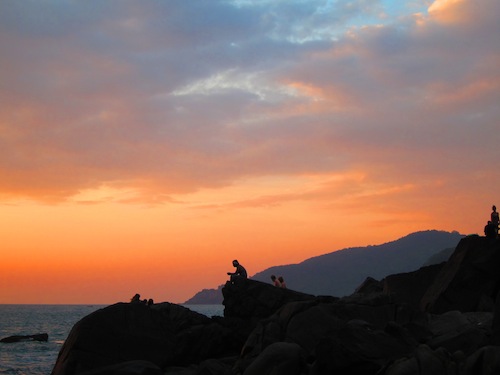 CU7JRUSMFH3J