With another long overdue in this series, its time to recap on some adventures in food while traveling in India… the country that people either seem to love or hate when it comes to food. I guess the better question to ask at the outset is whether you like spicy or dislike spicy… because India is spicy!! Whether you like it or not, if you're traveling there, you had better get used to it. I for one LOVE spicy but that doesn't mean I like my mouth to go numb for 3 hours. You just have to know to try things a small dose at a time before you just 'dive in' like I've seen some travelers do so when in India. The results were never pretty. For the locals, I think they just get used to the spices used over time and don't share near the same reaction as unseasoned travelers. In any case, much of the cuisine here is a must try in my opinion. Of all the countries I've traveled in so far, Indian cuisine definitely ranks in my top 3 of all I've tried. If you've been and have either similar experiences or just want to share your greatest Indian cuisine adventures, please share! Enjoy….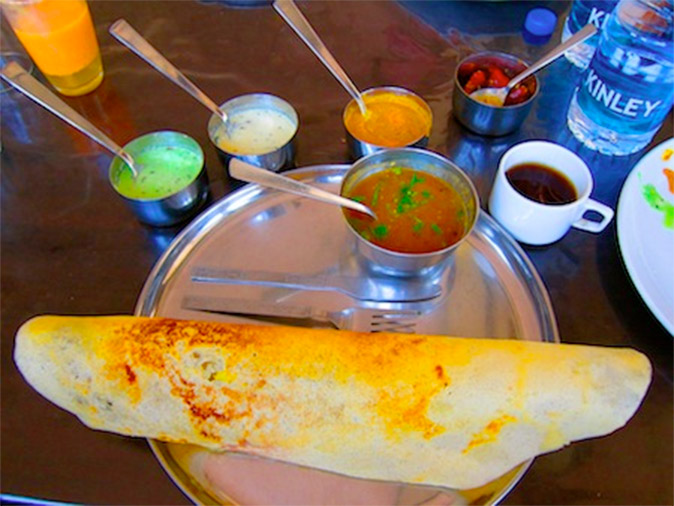 True Indian Cuisine! You haven't had Indian until you tried a plethora of curries…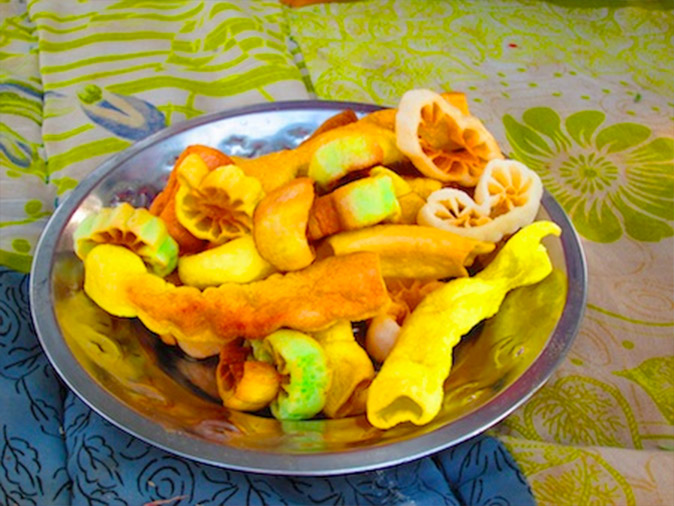 OK, so this is an interesting dish… And I wish I could tell you exactly what this was but my best description would be a flavored airy dried rice cake type of food. Yes, that is the best I can do! I didn't order it, just ate it…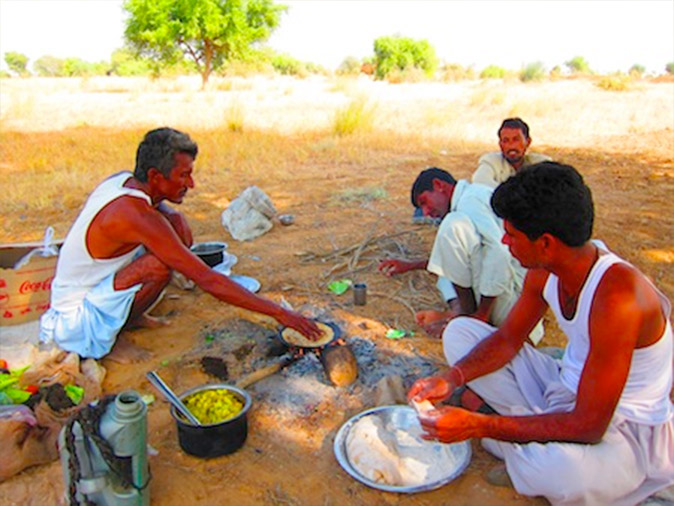 Preparing lunch in the middle of the desert in Jaisalmer, India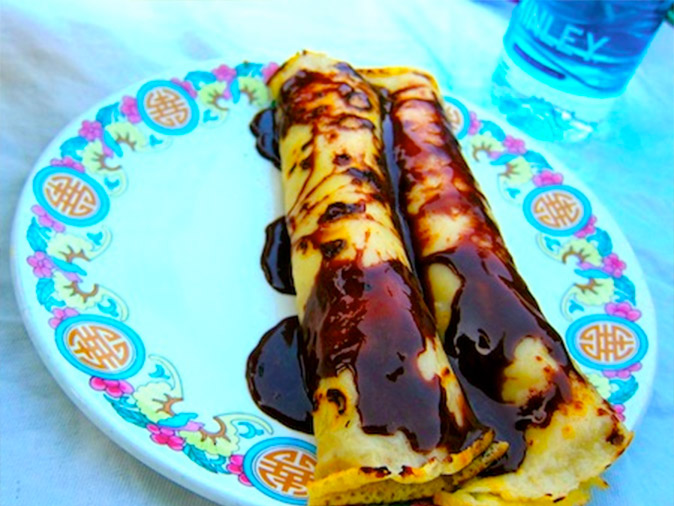 My favorite… Banana Pancakes in India! I think these were ordered at least once a day on an ongoing basis…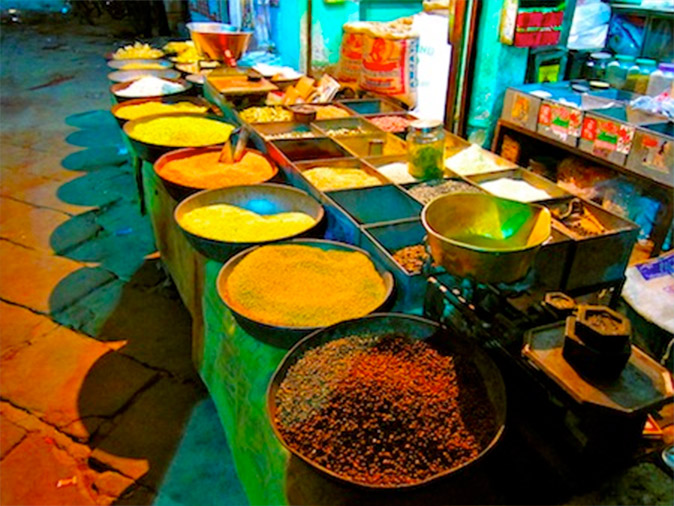 Browsing through the Indian Markets of Jaipur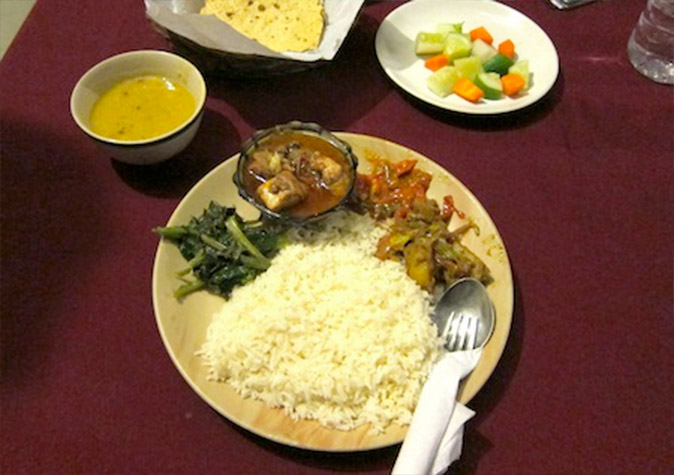 A mix of traditional Indian rice, curry, veggies and chicken.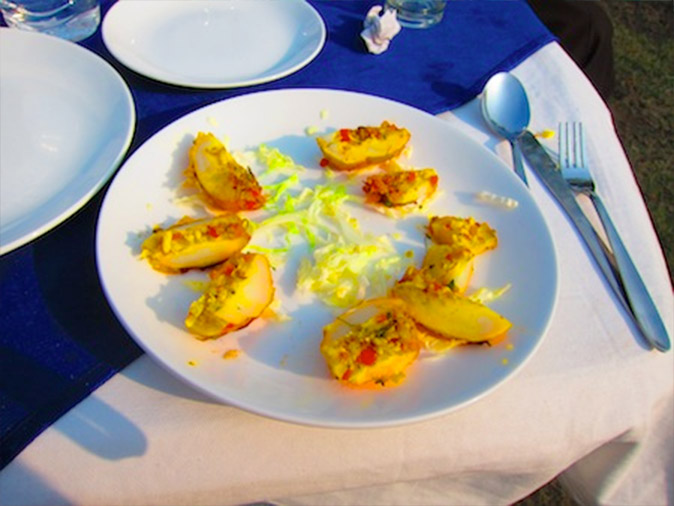 A unique dish of potato skins – Indian style…with spices, onions and peppers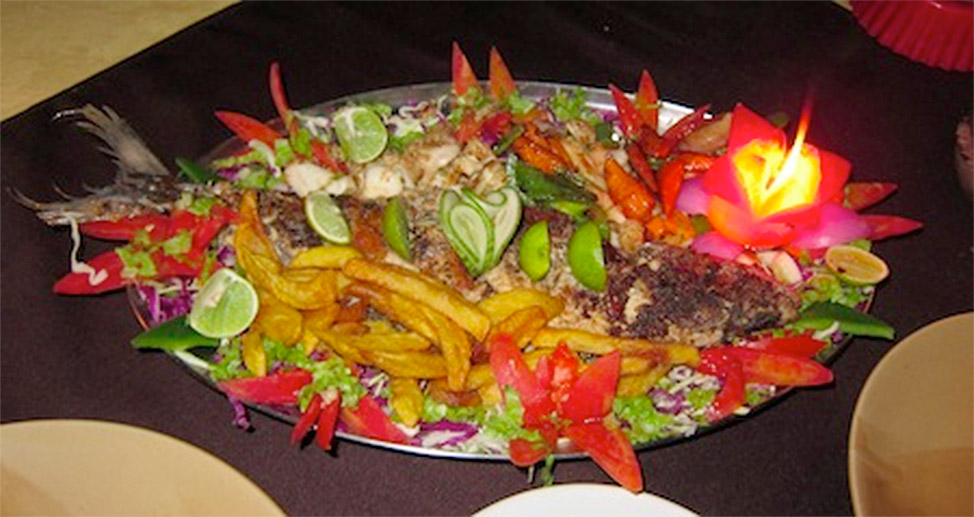 Likely the most amazing fish dinner I've ever had. You have to give them an A+ on presentation here. This was as fresh as ever too, right on the beaches of Goa, India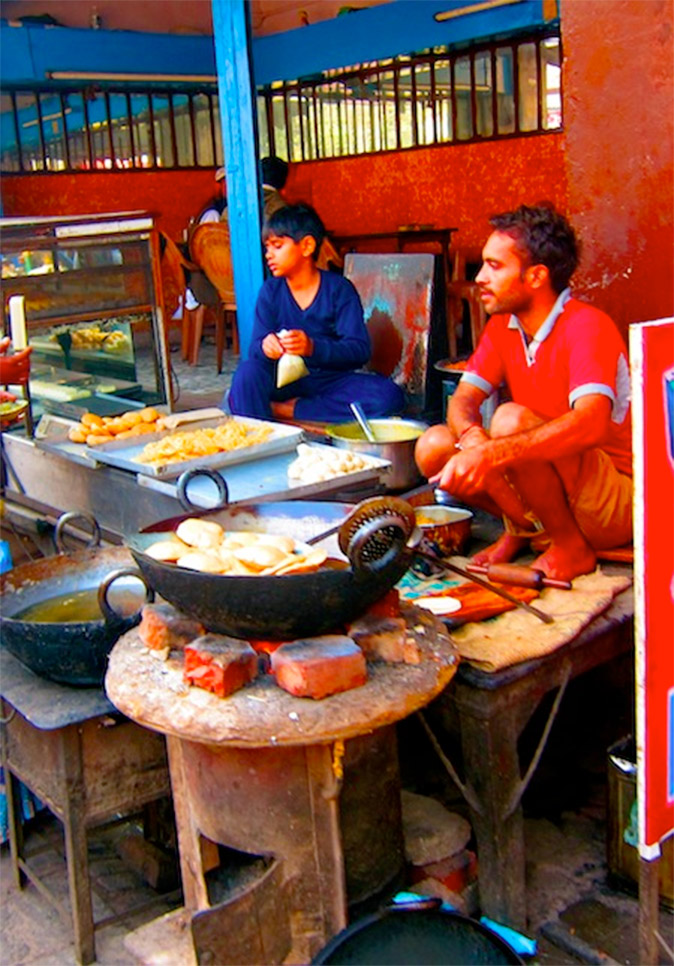 Food vendors on the streets of Agra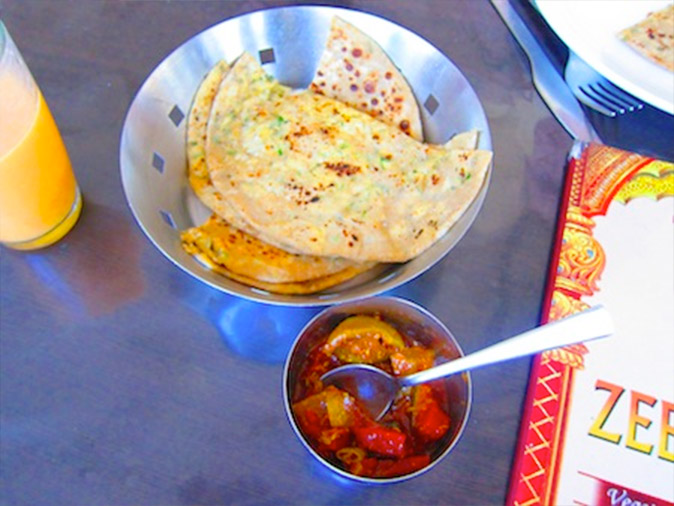 Naan Bread… If you've never had it before, find your closest Indian Restaurant and hope they make it as well as I had it in India. Its amazing. Go for the Garlic Cheese Naan.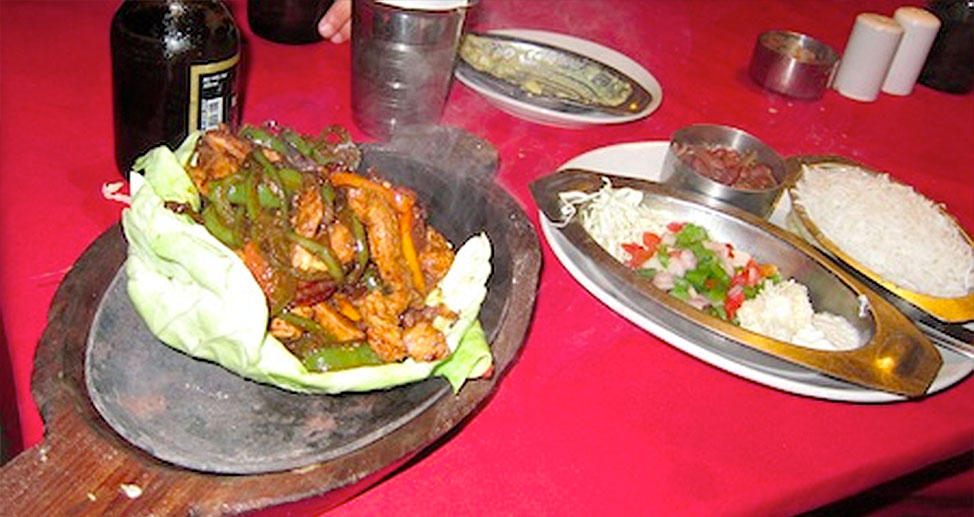 Indian Cuisine at its finest though this was probably meant for tourists…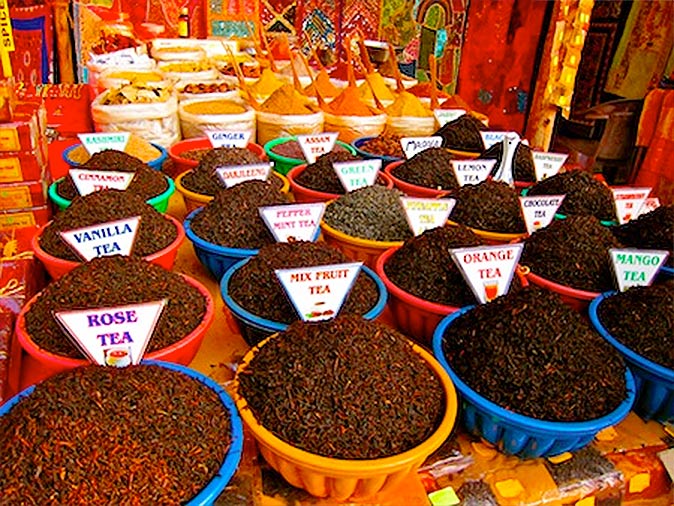 Indian Teas for sale in Goa – Which flavor do you like?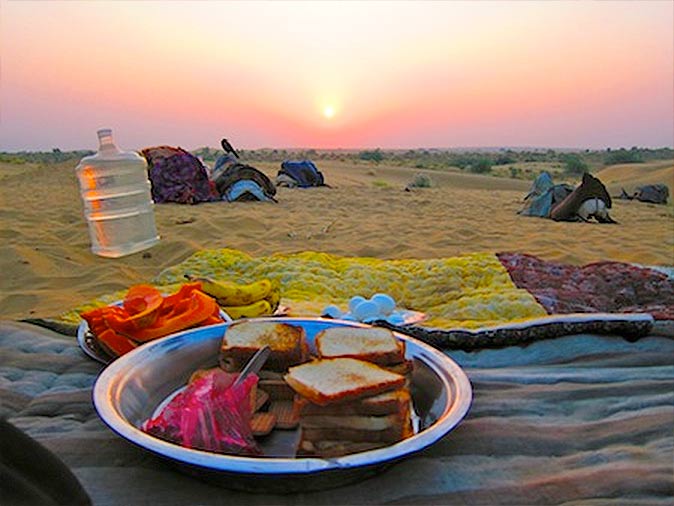 We'll call this 'Non-traditional' Indian Cuisine – This was our breakfast the morning we woke up from camping on our desert safari in Jaisalmer. Pretty much toast,  crackers and a couple of bananas but worked just fine for me…