In case you followed my last post, this is the second series of shots I've put together of people from around the world. Many of these were taken from my travels through Asia, India and Nepal. With these areas of the world being so different from my own in terms of cultural difference, maybe that's what sparked the interest to take so many photos of their daily life. Either way, it's a great way to appreciate this part of traveling… the part that simply isn't made up of just the places or sites you want to see in any one country. Instead, it's the people you come across everyday that make travel so interesting and intriguing.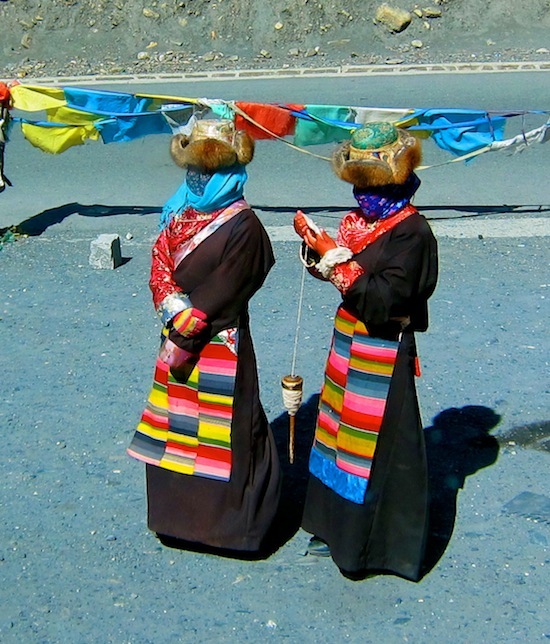 This photo was taken around 14,000 feet as we were crossing from one town to the next in Tibet on our way to Everest Base Camp over the course of a few days.  Those are Tibetan prayer flags in the background and what looks to be a prayer wheel in the hands on the right…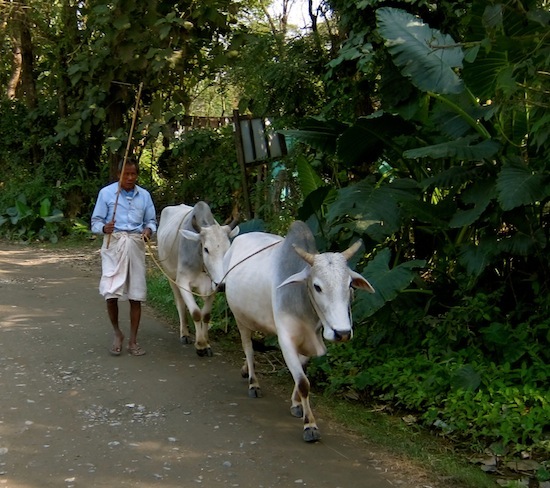 The photo above was taken in Chitwan National Forest which is located in Nepal's southern border with India. We were actually on our way that morning to ride elephants and passed quite a lot of farmers such as the one shown above along the road to get there. If you ever make a trip to Kathmandu, Nepal be sure to take a few days and get down to Chitwan, its well worth the few hours ride…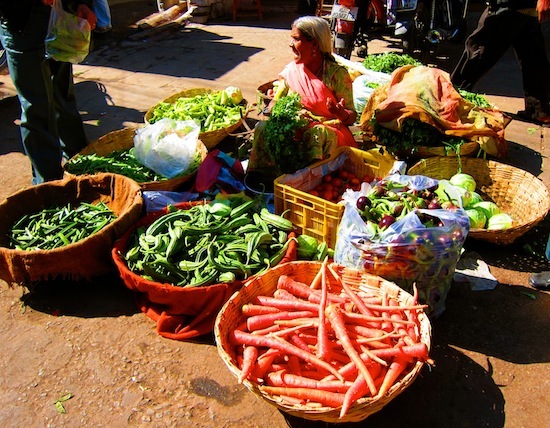 As one of the best places to visit while in India, this was taken in the city of Udaipur, which is located in India's north-western region of Rajasthan. Although this is simply just a lady selling food as a street vendor, I couldn't help but be intrigued by the overall scene.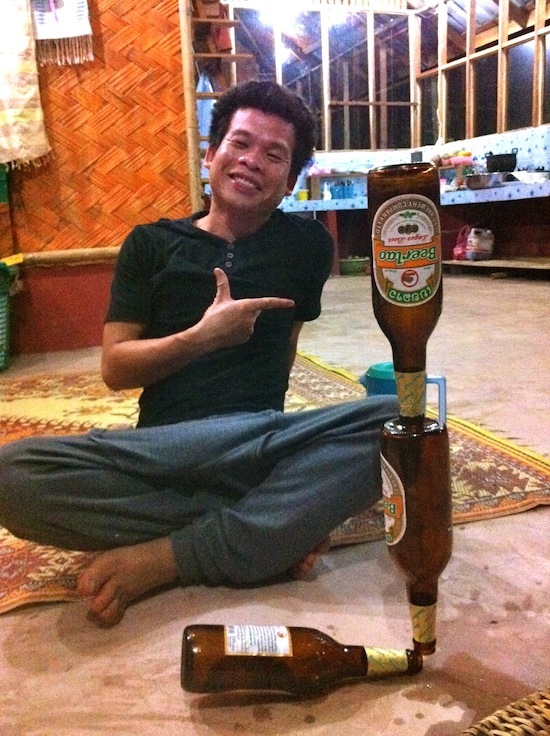 Shown above, this picture was taken while volunteering at the Saolao Project in a small town located just outside of Vang Vieng, Laos. Believe it or not, this shot is not 'Photoshopped' or doctored in any way and if you think he could do this a second time, yes he could…Quite amazing if you ask me! He was one of the guys that worked at the Saelao project permanently while we were there volunteering.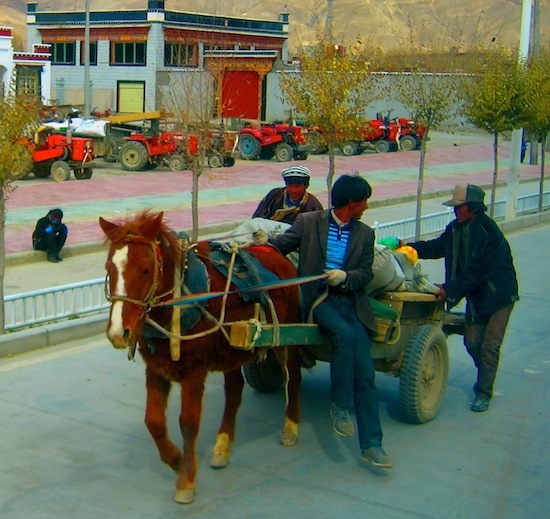 This was another photo taken while in Tibet while we were traveling from one town to the next. Although there were a fair share of normal vehicles used for transportation there, it wasn't uncommon to see folks using tractors and what you see above to get around town.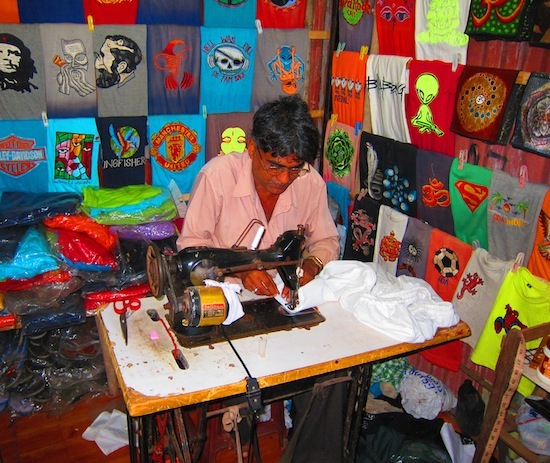 Pictured above is what happens when you need to have a pair of pants tailored at the last-minute for a night out on the beach for New Years celebration while in Palolem Beach, Goa. Nothing like trying on something and immediately having it tailored right in front of you. By the way, if take an opportunity to visit India, heading down to the beaches of Goa is a great way to spend some of your time and is quite a popular destination should you spend Christmas and New Years in the country like I did.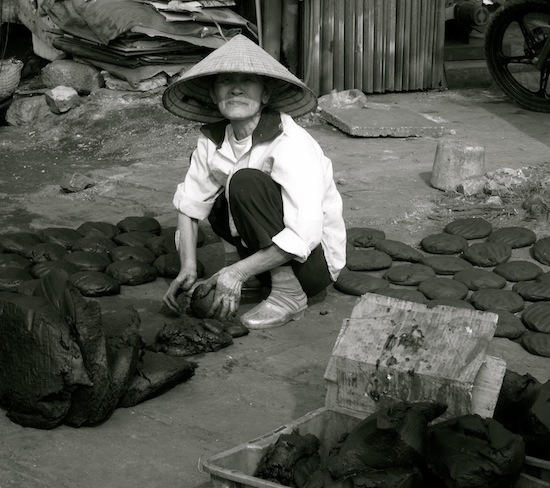 When I first saw this, I thought the same thing… Just what exactly is she making there? Mud pies? Well, yes… They are essentially black mud pies that they'd later dry out and use as a building material. I had taken this photo while on a three-day trip through Halong Bay in North Vietnam.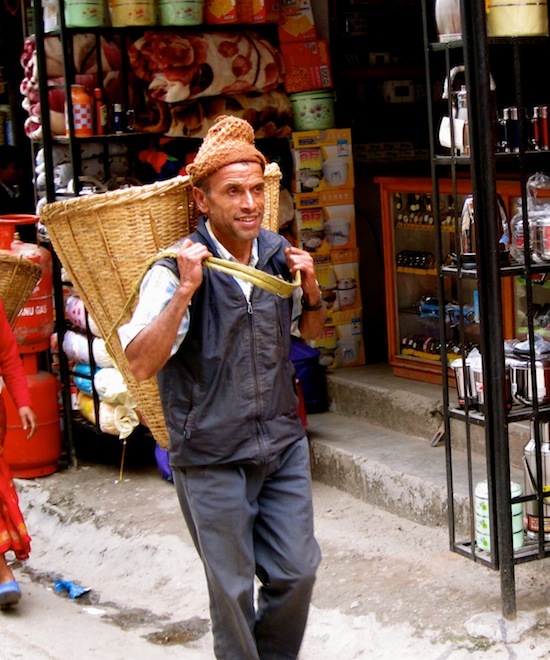 For some reason, this is one of my favorite shots of the people who make up Nepal. They are some of the most friendly people in the world (from my experience) and you'll often find them smiling and just enjoying life. I had taken this while traveling from Tibet into Northern Nepal just over the border in the small mountain towns. It was a crazy bus ride with twists and turns throughout the Himalayas but made up for it with its scenery and small villages and towns such as the one above that we were able to pass through on the way.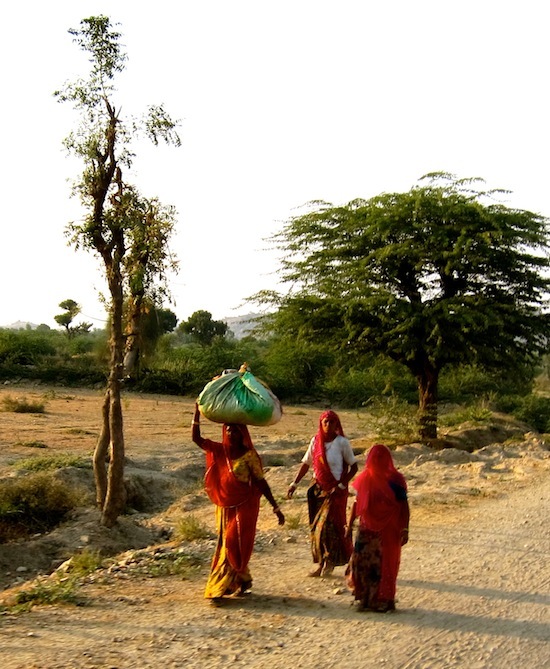 I took this shot while on a rough and dusty bus ride in Northern India from the desert town of Jaisalmer to Udaipur. It felt about the longest bus ride I'd ever  been on however, the distance these ladies must have been walking should pale in comparison as I don't recall any towns  being close by from where I took this picture from. Hopefully whatever was in the bag wasn't too heavy!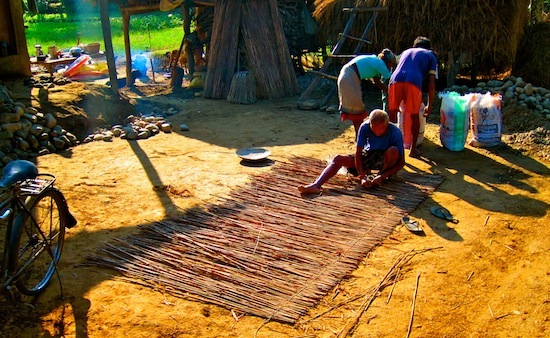 This photo above is another one taken while in Nepal in a small village in between Kathmandu and Chitwan National Park. There were many straw huts along the way and this is exactly what is being made here. It was really amazing to see how these people lived their daily lives.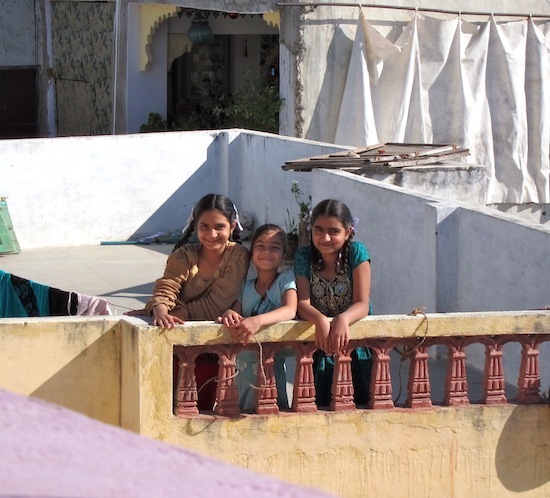 These were some smiling faces I came across while eating lunch on a rooftop restaurant in Udaipur, India. For some reason, there were certain towns and cities in India that had more smiling folks than others but Udaipur definitely seemed to be one of them. Udaipur is a beautiful city if you ever get the chance to go as it's on the water and is also known as the 'City of Lakes'.
And lastly, this is one of my favorites… another great shot of the true 'tractor trailors' found in Laos and other parts of Southeast Asia. I took this one while in Vang Vieng, Laos. As you can imagine, this contraption isn't the safest vehicle on the road. Its only brakes are on the front two tires and when a turn needs made, it has to go wide as its limited only by how far the driver is able to swing the frame. It's an interesting sight to see and you'll see plenty of them while in the area. Stay tuned for more unique shots of folks around the globe…