I've always thought this topic of long term travel would be a fun one to write about. So often, people have asked me why you would want to travel for so long? Why not just take off 2 or 3 weeks?  I guess these people were focusing more on the cons of long term travel than the pros of the experiences that come from your journey. But fair to say, there are some cons of long term travel, which we'll discuss. But first, lets just think  for a moment – why go in the first place? Why travel? And what is it about long term travel as opposed to that 2 week vacation that makes the difference?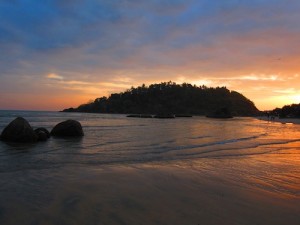 For most people, travel is an escape from their daily life, the so-called 'daily grind'. It's an opportunity to change your lifestyle at least temporarily and it allows you the freedom to explore, learn and experience new things, people and places you just can't do in your hometown. I don't care how trendy or international your hometown is, when you're in a foreign place, your entire perspective changes and I really think that that's what  a lot people look for in travel, a chance to gain a new perspective on life. And in this, comes new experiences, new cultures you'll absorb, new friends you'll meet along the way and a chance to see life, your life, in a whole new way. And in my opinion, the longer you're gone, the bigger the impact that your trip will have on you and the more lasting the change will be in you as a person upon your return. That long term trip will have a way of 'sticking with you' for the rest of your life… and that's a good thing!
So this brings up the next question: Why should you carefully consider how long to travel?
The Pros of Long Term Travel
Lets look at this on economic, personal, and spiritual levels. Economically, you'll save more money on a "per day" cost of travel over 6 months than you would if taking a two-week vacation. So, getting to the heart of why people think that long term travel requires $100,000 USD (or insert your own high dollar figure…) lets look at two scenarios.
Scenario #1:  You take a one week trip to an island resort. Your plane ticket costs $700 round trip and the 'all inclusive' 7 day trip costs $1100 bringing you to a per day total cost of $257 per day ($1800 / 7 days).
Scenario #2: You fly one way across nearest ocean to a neighboring continent (Asia/South America/Europe/Africa/Etc) for $600 to start your trip. From there, you spend 30 days just in the first country you started in. Your average cost per day for lodging, food,  and entertainment so far comes to $50. So after 30 days here, plus your plane ride, you're in for $2100 bringing you to a cost of $70 per day.
For every day longer that you stay traveling, your cost per day will come down if you properly manage your transportation costs, this is one main reason why long term travel is more economically beneficial than short vacations. If wanting to visit multiple countries, your overall transportation costs (your biggest expense) will be far less money than if you had to return home then get another flight to a bordering country of the one you just visited.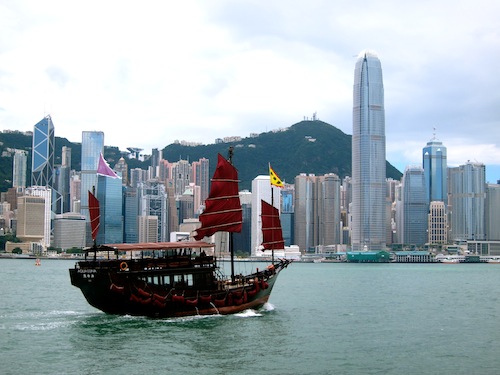 On a personal level, it's hard enough to take 2 weeks of vacation so why not more? You still have to go through a lot of the same motions to get things on auto pilot while you're away. Plus, we are not designed for 2 week vacations… We are much better off taking weeks and months at a time than short periods as it allows us the ability to really unwind, get away from our stresses of daily life and really have a genuine experience elsewhere without worrying about the lifestyle and responsibilities we just left behind. Just look at your own personal weekends -> How often do you really enjoy Sunday evenings without worrying about Monday and what you need to get done?
Spiritually, your long term trip will most certainly change you forever because let's be honest, most 1-2 week vacations aren't likely to have as big an impact the way long term travel will.  Couple this with the fact that you only live once and what are truly the chances you have this same opportunity to take the time and travel this long again? A long term trip will always be a part of your life that you'll reflect back on filled with memories that you'll be able to tell your grandchildren. Maybe for some it's also a chance to find themselves or even help them find what it is they really want out of life. Travel gives you the opportunity to put yourself in a whole new environment and in the process, gives you a while new way to look at life.
The Cons of Long Term Travel:
So lets jump right in and focus on the main 'con of long term travel' which is of course your: job/work/business/career – call it what you want! This is by far the biggest obstacle to overcome. Since most people don't have the mobility to work anywhere in the world, this is typically the biggest issue that people face. In conjunction with time off from work and your other obligations such as your children, your bills, your house, any organizations you belong to, etc.
With all these, lets lump all of these things into one, because at the end of the day this is really just one negative against long term travel – the need to take time away from those people and things you're responsible for and any obligations you have. But the more you break these down individually, the easier you can see that there are options: bring your children with you and home school along the way, rent out your house, take a leave of absence from work, automate all your bills, etc.
What's another con? Well, you could very easily become home sick. This can apply to you whether you're traveling alone or with others, even if one is a best friend. If you've never experienced home-sickness before, it can hit you pretty hard and can completely alter the experience you have of traveling from then on as you'd be constantly thinking about home instead of enjoying and taking in your immediate surroundings. At that point, travel isn't likely to feel much fun anymore as you long to return home.
Another con of long term travel would be missing out on important events back home such as any weddings, birthdays, or anything else with close friends and family. If you're looking to take off 6 months or more, chances are you're going to miss at least one big event. Hopefully they'll forgive you for missing out! Don't let something like that hold you back though as this trip is also likely a once in a lifetime experience for you too.
Another con is of course money. We can look at this two different ways… Lets says you've saved up $15,000 and you want to travel for at least 6 months and are looking at those countries that will help you stretch your money. Well, some folks will have a hard time not allowing themselves a guilt trip for spending a portion (and in some cases 'all') of their savings. With every day that passes, they feel like their money is dwindling down with nothing else coming in. This is one scenario. The other con of 'money' is the loss people feel when not earning money for that 6 month period as well as the 'gap' in their career or position. They wonder, will I be able to get a job upon my return? Aren't I losing out on putting 6 months worth of savings in the bank? If my employer has offered to hire me back upon my return, will I be passed up on that promotion or position that I was seeking while I was gone? These concerns are justified just as all these cons of long term travel are….
So this brings me full circle to what you really need to consider as you weigh all these pros and cons. For me, it became simple to make all the decisions needed once I realized I needed to ask the biggest question of all when looking at each concern individually: What is most important to me? For instance, whats more important, 6 months worth of savings in the bank or the trip of a lifetime? A short gap in my career or a chance to travel the world?  For me, long term world travel was a dream I wanted to fulfill. Although I didn't want it to be a once in a lifetime trip, I knew that the reality of it was that the chance to pick up and leave again for a year or longer was going to be tough, mainly due to those obligations we just talked about above which you'll have to free yourself from (at least temporarily). So when you weigh each of your pros and cons individually, just revert back to your biggest question: What is most important to me? And always remember, life back home is likely to remain just as you left it while you're gone. You can pick right back up where you left off… and upon your return, you'll be that much more knowledgeable, more appreciative of your home country, have a better perspective on life and people in general and you'll also live without the regret of that trip you never took!