Its final… Today marks an official one year traveling overseas after leaving on August 8th 2011! And I must say, it has been quite an adventure to say the least. I thought it would be fun to do a 'RTW Travel Year in Review' from the people I've met, the places I've been and the crazy experiences I've had…
I feel truly fortunate to have taken this trip and I am forever grateful that I decided to make this dream a reality.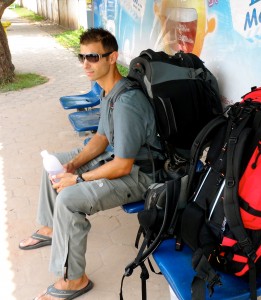 It was extremely hard to leave things behind this time a year ago… my job (well sorta), my family (definitely) and my friends (of course). I thank you all for following me along up to this point and I hope to carry you along for many more adventures and mishaps! And to all of those I've met along the way… there is a good chance you may find yourself in the video below!
Of course, there is so much more I want to write about to reflect back on this amazing year but I've decided to wait it out till the next post so stay tuned…
And to those with slower connections, I'd let it load just a bit to get a good 30 sec headstart!
RTW Travel Year in Review!
12 Months of Traveling… in 7 minutes of Video…