Southeast Asian Cuisine

Curious as to what exactly is on the menu in Southeast Asia? I've compiled a nice (but random) collection of photos of just some of the things I tried (and didn't try) while traveling in Southeast Asia. While some may represent some true Southeast Asian cuisine, many others are far far from it. However, all of these were taken while traveling through Thailand, Laos and Cambodia though it's more than possible there's a dish thrown in from Vietnam…
As weird as it is to take a picture of your food while sitting in a restaurant, I just can't help myself and of course, I do enjoy sharing some of these weird and wonderful cuisines across the world on my blog. The best part is the look on the faces of those around me while sitting at the table with my camera hovering inches above my plate.  And if you get the chance to travel through Southeast Asia, do try and get out of your comfort zone and get a taste for some excellent food that you're sure to miss once you get home. I know I miss many of these authentic dishes… So with that being said, enjoy!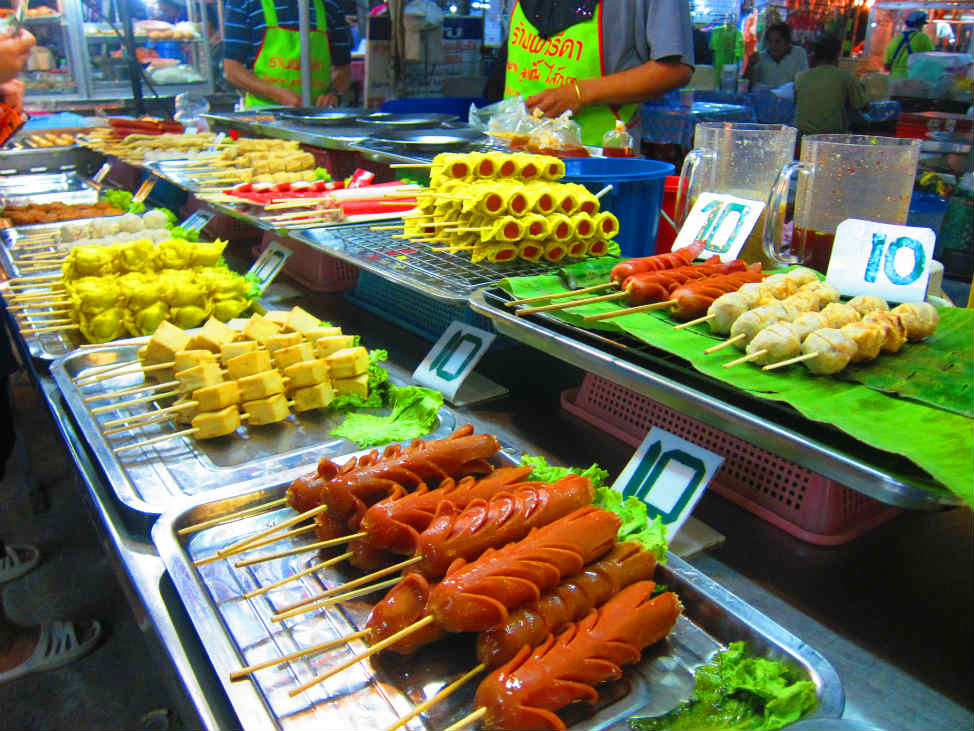 We came across this night market while traveling in Krabi, Thailand. It was probably the best market I had ever come across while in Southeast Asia. Everything was so cheap and delicious, we came here every night for 5 nights to eat and pretty much tried everything that was there. If headed to Krabi, don't miss it!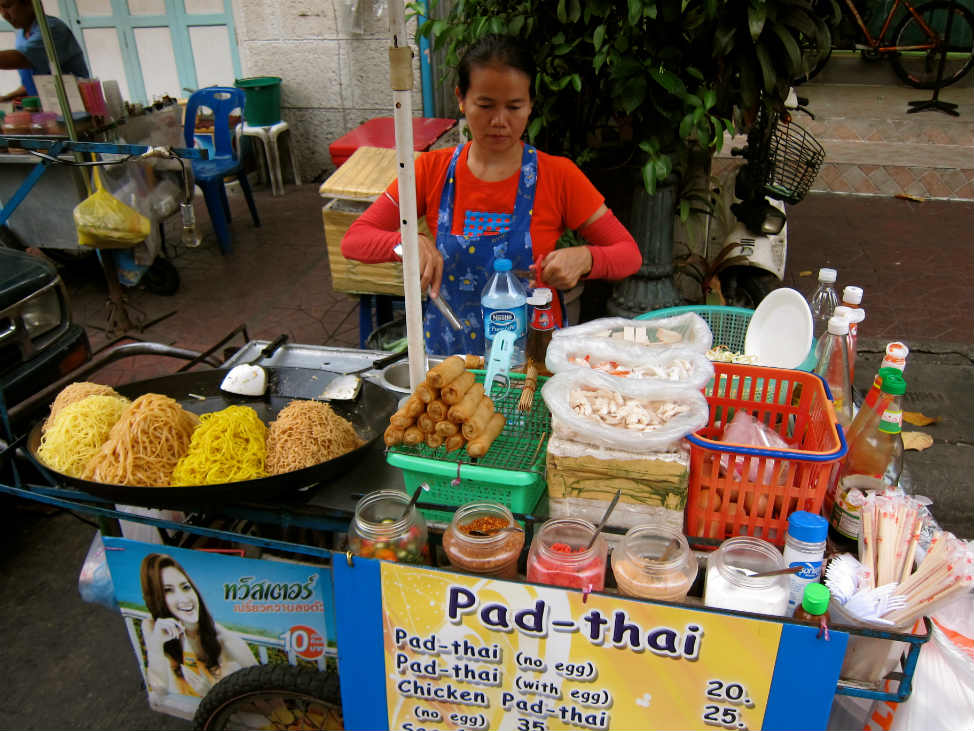 I decided to name this picture, 'Amazing Pad Thai'. For those that love Pad Thai noodles but aren't too sure they want to dive into street food, you're missing out! This was probably the best Pad Thai noodle dish I had after 6 weeks traveling in Thailand!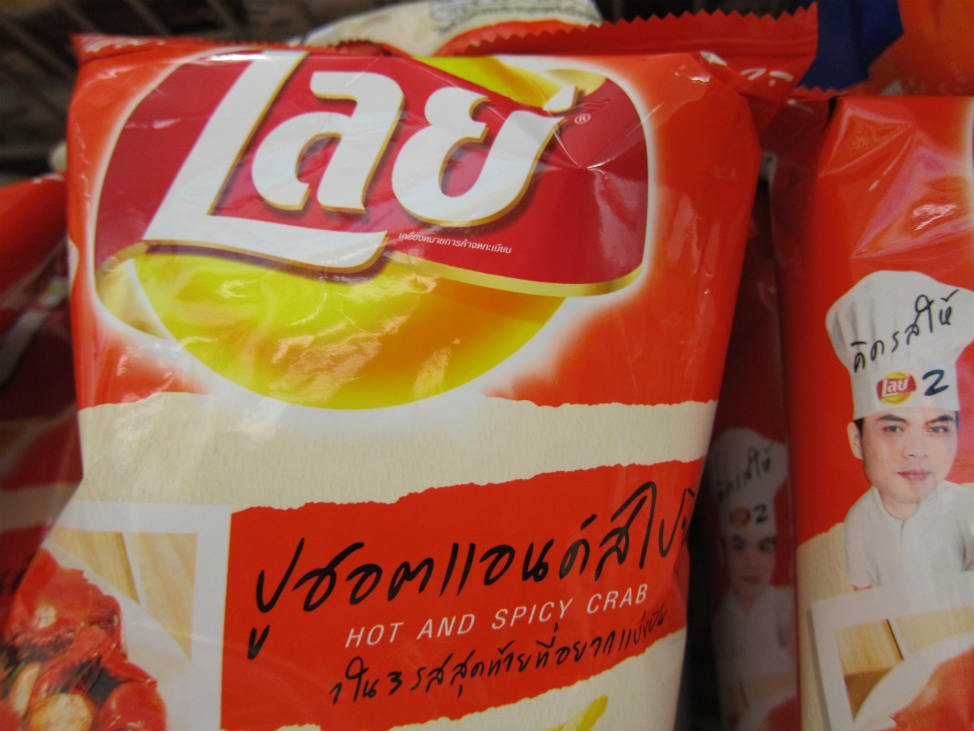 I honestly can't remember the last time I was in the mood for some Hot and Spicy Crab potato chips… Thanks Lay's! You've done it again!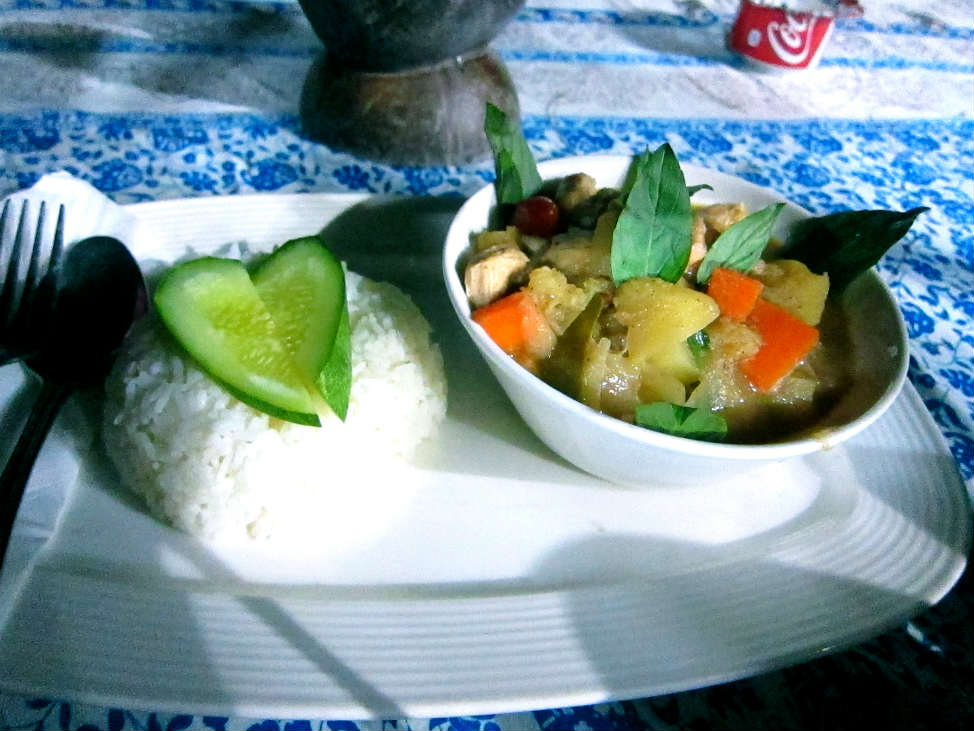 One of many authentic Thai dishes I had while traveling, this was a spicy chicken dish with mixed vegetables, herbs, and of course rice… Asia's staple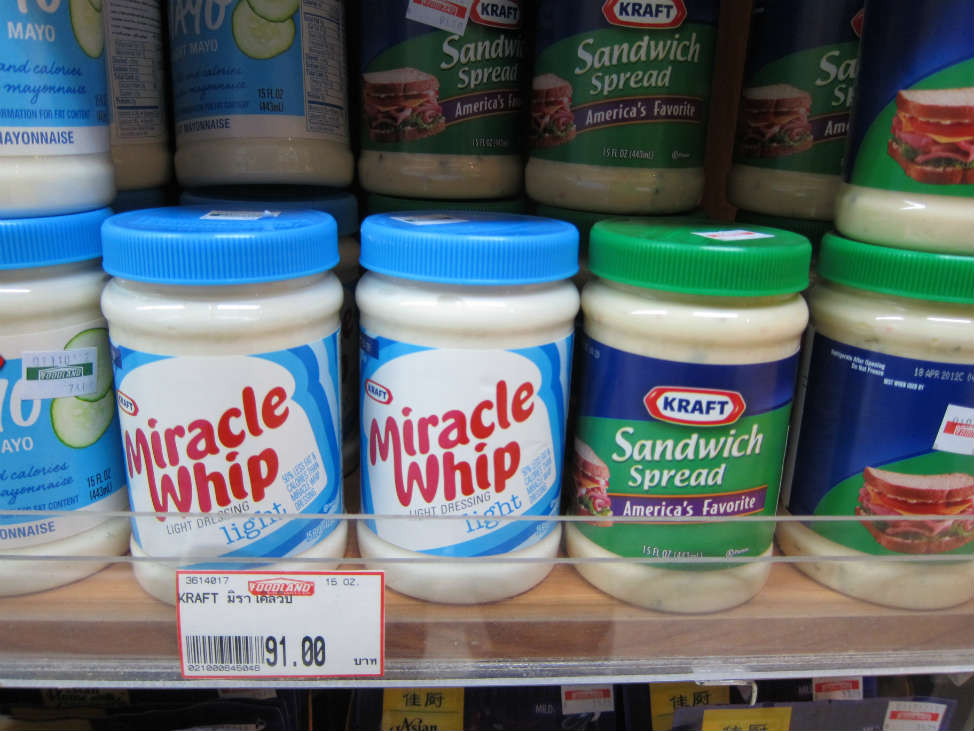 For all of you out there just dying to know if you can get your Miracle Whip fix while traveling in Thailand, well, now you know! On the grocery shelves in the middle of Bangkok! And only 91 Baht…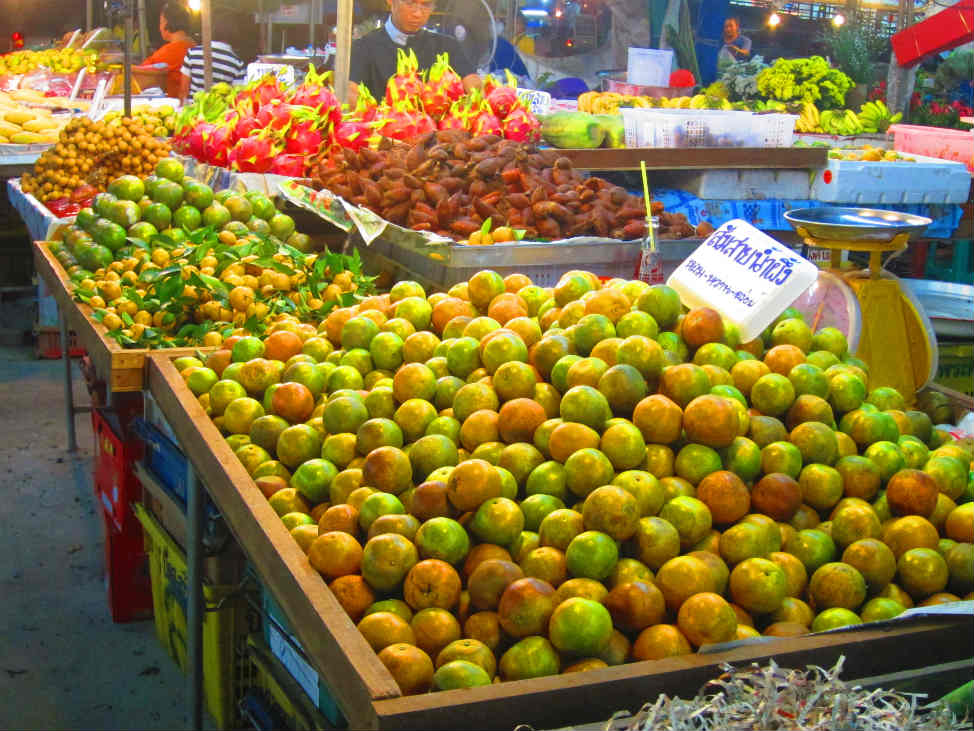 Just some of the many Southeast Asian fruits you'll find in Thailand's amazing food markets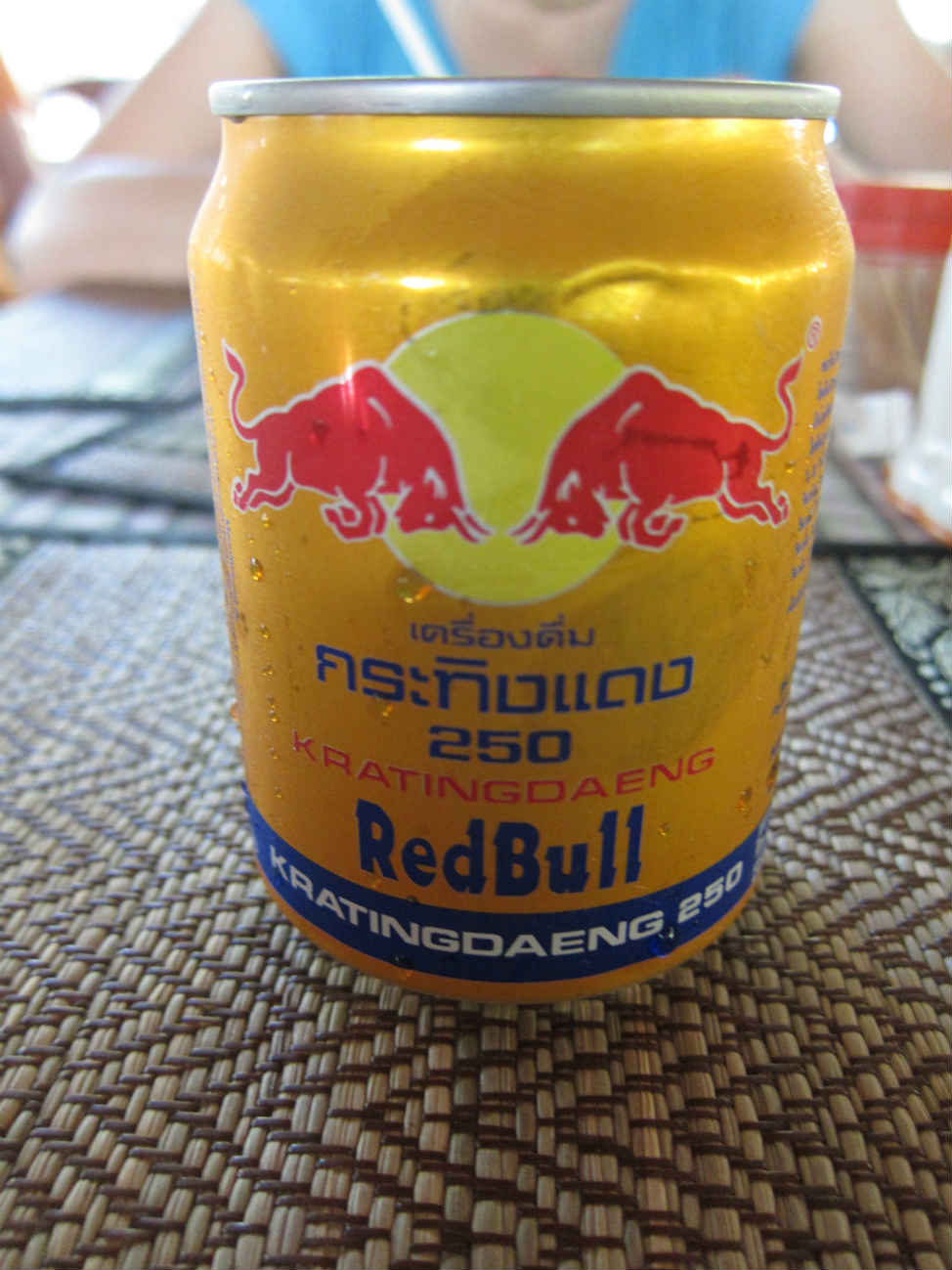 OK, hardly cuisine here but if you have ever wondered what a Southeast Asian Red Bull looks like, here it is! Much smaller and it actually tastes much different!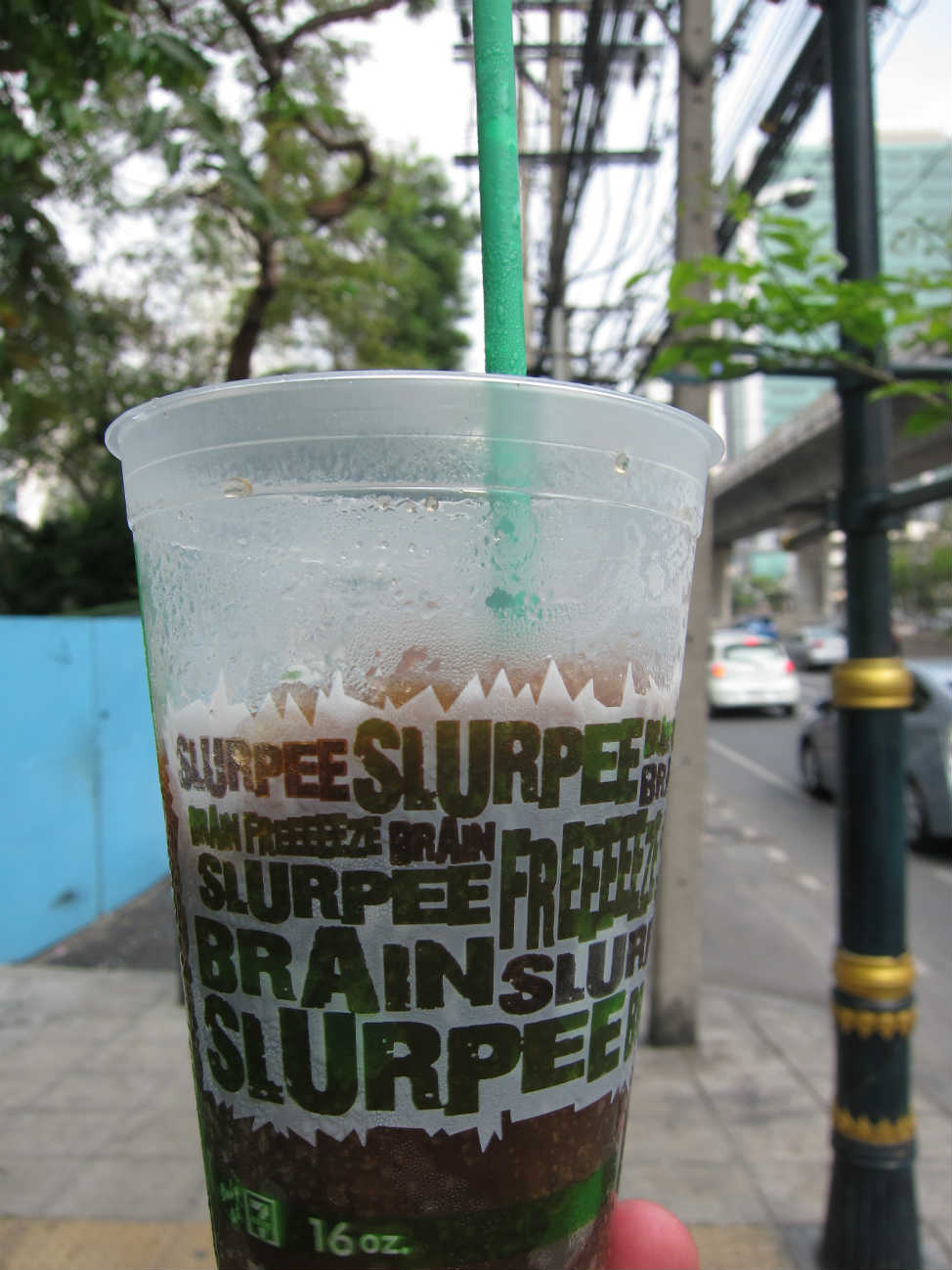 How about a Slurpee? Yep, they have those too! In fact, I think the 7 Eleven stores have quite a monopoly in Thailand. Don't drink Slurpees? Well, you will, especially when you're walking around in 118 degree weather that is also so humid, you feel the need to shower as you soon as you get out of the shower! Trust me, you'll more than welcome the brainfreeze!!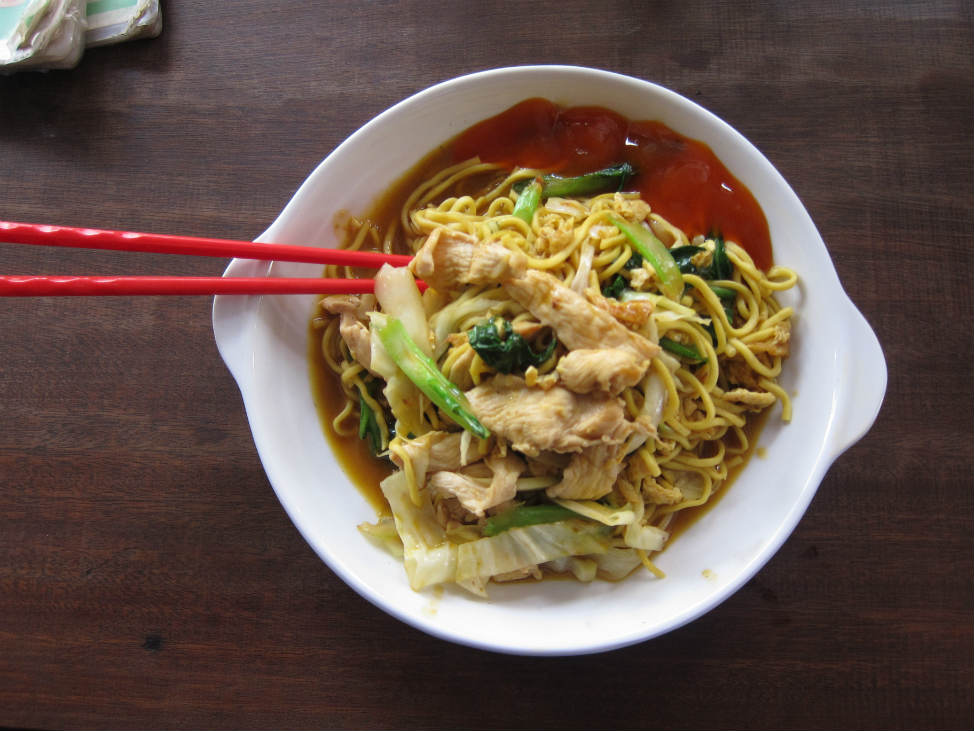 Could there be a difference between Cambodian and Thai cuisine? Yep, even in a basic noodle dish… Not so much on looks but definitely the way it's prepared and the sauces used.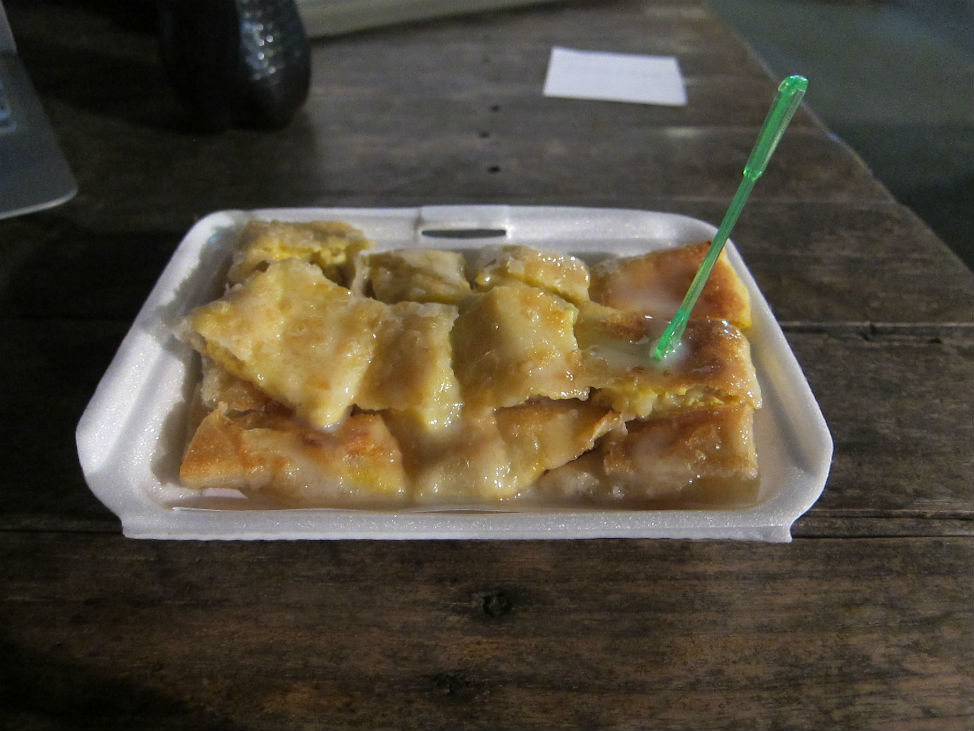 What is it? Fried Banana Pancake… And though it doesn't look so appetizing, it is quite a street food delight…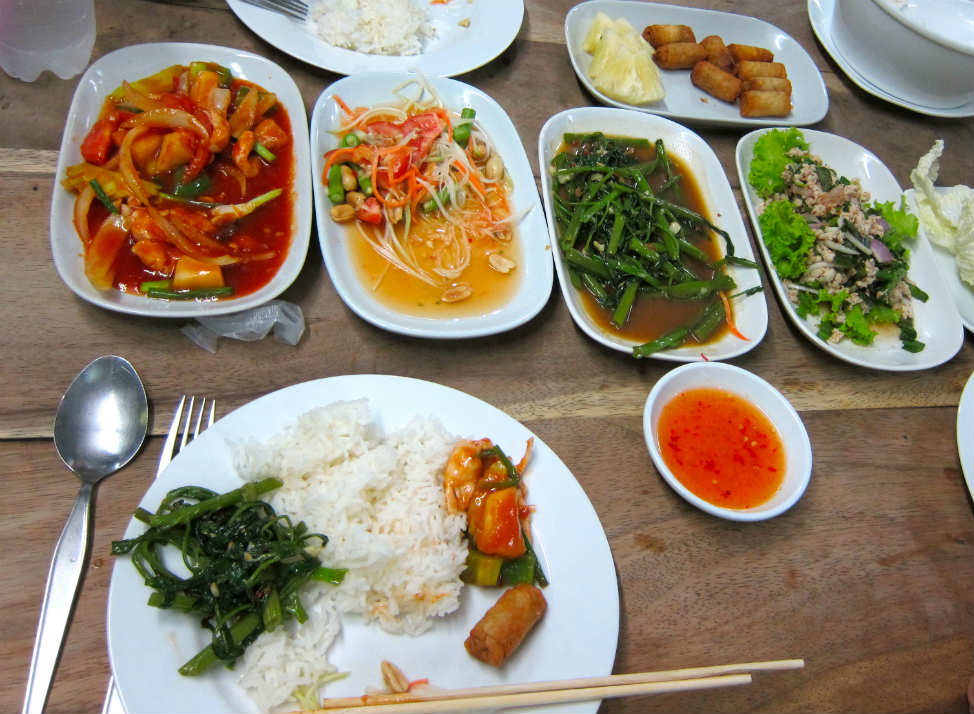 When heading out to dinner with 5 people, sometimes it is best to just order as many dishes as you'll think you'll need and just share them all. I honestly can't remember everything that we ate that night but it was definitely authentic Thai…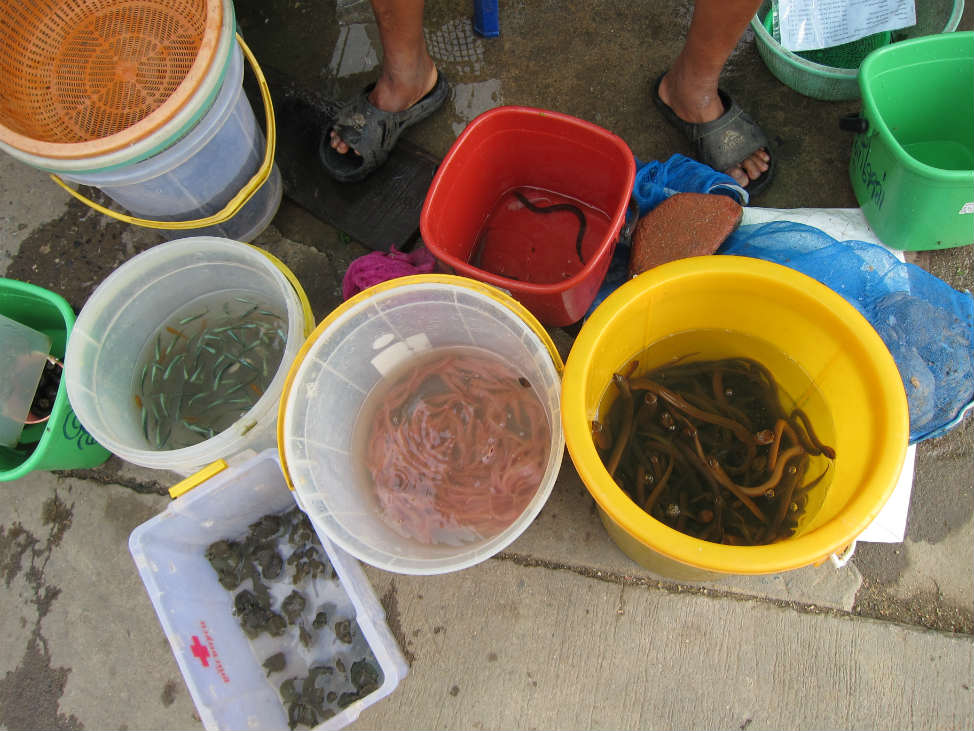 And finally… for a bit of grossness! I came across this lady selling everything from snakes to frogs right by the river's edge. And while I thought this was a bit weird at first, I did witness quite a many folks coming up to buy a bag of snakes! Surprisingly this wasn't the first snake n frog seller I came across either while traveling in Southeast Asia!
Stay tuned for more unique, amazing and weird dishes from across the globe…