After months spent living in China both teaching and tutoring English, I thought I could offer some advice to those prospective teachers out there that may be looking to teach English in China (or other locations) on how to go about the process, what to expect and some overall tips. There is no doubt that a huge boom of foreigners from all over the world are flocking to Asia to teach English. With the recent down turn in economies in so many parts of the world, many find the prospect of 'job availability' in foreign countries a very viable option, especially in a booming economy like China. Some of the other popular areas right now are South Korea and Vietnam.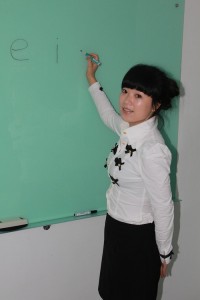 And by most popular, I'm referring to the areas that seem to have the most demand for English teaching jobs. Why is this? Well, if you look back on other areas such as Japan, Hong Kong, and Taiwan, these places have been in demand for more than 20 years and now have a good portion of their population that can now speak English or have stabilized a bit from the English teaching demand they once had. On the flip side, China, Vietnam and South Korea find themselves with a much more booming economy today than in years past and in order to not only compete in the world markets but to also offer business opportunities and growth to its people, they now have a much greater demand for English teachers.
TEACHING ENGLISH IN CHINA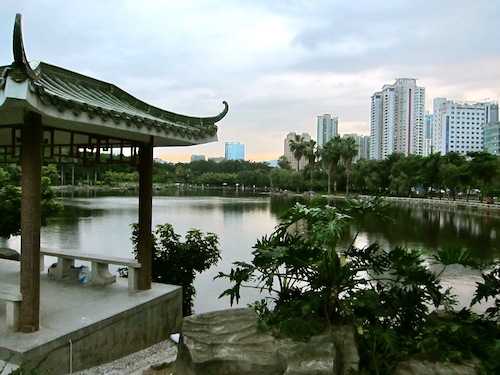 Since I've only had experience teaching in China specifically (other than a very short period of volunteer work teaching in Laos), I decided to make the focus of this article solely on teaching English in China however, a lot of what is mentioned can be applied to teaching English in other countries as a foreigner.
So just how hard is it to find a job teaching English in China?
Well, I'll put it this way… When we had first arrived into China across the border from Hong Kong, within days we had found multiple interview opportunities at many different schools. If you're planning on doing the same, there is nothing wrong with going this route but it helps to either do a little planning before you get there or being patient once arrived in order to find the best teaching job available. But to answer the question, it is not at all difficult in finding a job, the difficulty lies in finding the one that either offers you the most flexibility, the highest pay, or the level and size of classes you want to teach. For those reasons, it's not advisable to just walk into any teaching job in China. If you are a native English speaker, you'll have plenty of opportunities out there and to those that aren't native speakers, there are still many options available.
What is better? Teaching English in China's largest cities, the smaller cities or rural areas?
The question here is more subjective than anything as there are pros and cons to each and it's really up to you on which you prefer. In the larger cities such as Beijing, Shanghai, Guangzhou, Shenzhen, etc. there will be plenty of teaching positions available and in you'll be in high demand. You can expect these larger cities with big business opportunities to pay more for English teachers than the smaller cities. Because the pay is higher, you'll also come to find out most other foreigners will want these positions as well so you can see 'some' competition but it'll mainly be for the top paying jobs. Other things to consider is the lifestyle you'll have. In largest cities, the expat community will much larger and as a result, the comforts of home may be found in more restaurant varieties, entertainment districts and plentiful shopping opportunities you may be accustomed to.
In the smaller cities, expect slightly less pay but still a great demand. Because there will be less foreigners applying for jobs, you'll have much less competition for any jobs posted and you'll find yourself more of a novelty here than you would be with the thousands of other foreigners in the larger cities. You also may have a greater sense of community in these smaller cities since the expat community will be much more tightly knit. Examples of these smaller cities would be Xian, Chengdu, Qingdao, Harbin, Kunming, etc. For those looking for a more unique experience outside of the mainstream of more populated areas, these smaller cities can offer a great fit.
And lastly, teaching English in China's rural areas offers you an experience like no other. In small towns you may be the ONLY one speaking English, so there's no doubt you'll be in high demand and in places like these, you can expect multiple job opportunities. Depending on the size of the village or town you may be in, it may just be you and few other foreigners. Should you be looking to really immerse yourself in the Chinese language of either Mandarin or Cantonese, this is probably the best way to go about it. If this is what you're looking for, in addition to the novelty of being one of the only foreigners in town, you may want to go this route. Just be aware the pay here will usually be less than that offered in the larger cities.
Does it matter if I have a TEFL?
It  does help to have a TEFL certificate (Teaching English as a Foreign Language) and will afford you greater pay rate. The same goes for teaching experience. If you have either, you can expect to earn anywhere from 10% – 25% more from most schools and language centers. However, from my experience in South China, you can still get a job without either. The job may not be in the best school or one that offers the best pay, but it is still possible to secure a teaching job if you can speak fluent English. And from my experience, as long as you 'look the part' of a westerner, you may have an even easier time getting hired than the next person since some schools and language centers I've noticed, can discriminate based on appearance.
Do I need to speak Chinese in order to teach?
The quick answer is no… however, it can sometimes help depending on the level of English you're teaching. Basically, unless you're teaching complete newbies to English, there will already be a level of understanding and a basic English foundation which you'll be able to build on. I had taught students at all different English levels, from complete beginners that only knew how to say 'Hello' to those already fluent that wanted to grasp English phrases and slang or improve their level of English for use in business situations. On a side note, if you do find yourself teaching to complete beginners, some schools will have a Chinese assistant helping with any translations needed.
How do I choose an English teaching school?
When choosing a school, try to seek out some of its active teachers and talk to them about their experience there. Be inquisitive and find out who you'll be teaching, how often and how many 'non teaching' hours are involved. Some schools will offer a teaching course and materials for you to use while others will require you to plan out and prepare all teaching lessons.
You'll also want to determine how you will be paid and when. Most jobs only pay once a month, not every two weeks as you may be accustomed to in your home country. Plan to adjust your budget for this. And don't forget to have your teaching contract or something similar put in writing. Many places may try to hire you with no record at all of your employment there. Because of this and other reasons, working with an agency to help you find a position in these situations can sometimes be helpful as many will only work with the more reputable schools. One of the best and honest agencies I've come across is Find Work Abroad. Be wary of those agencies that try to charge you a 'fee' for finding you a teaching position or placing you with a school. Find Work Abroad does not do this and there are others that avoid this as well. The school should be the one to pay them the fee for your employment there, not you. Make sure you discuss this no matter which agency you choose to go with.
Should I teach or tutor?
This is entirely subjective so decide early on whether you prefer to teach large groups or just one or two students at a time.  You may also consider tutoring as full-time work which is mostly what I did. It allows you the maximum flexibility with your time as you can fully control your work schedule as well as your pay rate. Many teachers find themselves tutoring part-time as well for additional income as most teaching positions only require 20-25 hours of teaching time. You will of course have to spend some non-teaching hours preparing for your lessons but still should have plenty of spare time left over each week. By picking up a few students to tutor each week, you can provide yourself a healthy side income. You'll also want to decide if you want to teach adults or children. If you have never taught before, there is a BIG difference between the two. I know because I've been there and quickly realized that one just wasn't for me:)
Should I have my school set up my living situation?
There are some pros and cons to this as well. When I arrived to China, I basically just rocked up into the city and found an apartment within a week while still sifting through all the job opportunities available. There's nothing wrong with this approach but just understand that navigating through China with the language barrier (assuming you don't speak Mandarin or Cantonese) can be a bit cumbersome! We did have a friend accompany us for a day while we stopped in to leasing agencies to find a place to rent, which was fine really but most places will want a signed 12 month lease. We negotiated a 3 month lease that would later go month to month because we weren't' yet ready to commit to living in China long-term at the time. However, there were some 6 month leases available though not too many. If having your school arrange your living situation for you, it can take the hassle out of the process and could even save you money on the rent if they aren't offering to pay it. Just keep in mind that the place you reside in as well as the neighborhood itself may not be as ideal as you want had you found your own place, especially if you prefer to live near fellow expats.
I realize I could go on and on with more things to consider, but I believe these questions cover the 'basics' of things you'll want to consider. At the end of the day, just ask yourself what you are hoping to achieve by teaching English in China…. A unique experience, the fulfillment of teaching, an ability to live and travel in a foreign country, an opportunity to save up money? All these things will help you gauge what direction to take and one of the best ways to make these decisions is by talking to fellow teaching travelers and expats in the areas you desire to go. Questions and comments welcome!