Many of us who visit Thailand, do so in search of beautiful beaches, endless
ocean views and stunning island scenery. And yes, whilst Thailand can offer all
these things in abundance, it has so much more to offer than just beaches and
islands. This country is a haven for adventurers and those looking for a sense of
freedom – and this can be found on the coast and on the mainland too.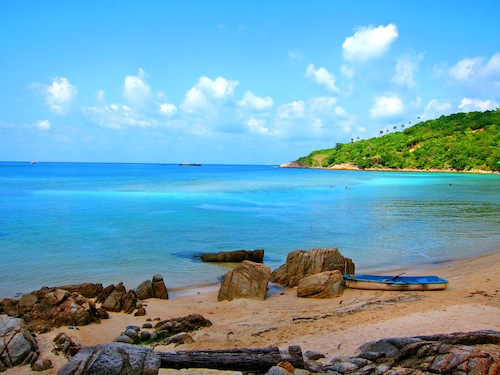 So what else is there in Thailand? Well keep reading!
Cosmopolitan lifestyle
Believe it or not, there are some fantastic cities in Thailand, the main one of
course, being Bangkok.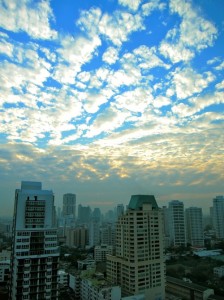 With plenty to offer in terms of culture and atmosphere
this is a vibrant city you won't want to miss. Located in the North of the country,
you'll love this city, and exploring the many sights and sounds it has to offer any
visitor. For the more adventurous, try and experience the lively, vibrant nightlife
– but for those who like to enjoy more cultural aspects of life, there are beautiful
temples and markets in and around the city to try out.
Tribal and traditional lifestyle
For those looking for something away from the tourist traps and tourist crowded beaches, try to book yourself a trip to visit the hill-tribes of Northern Thailand. You'll be miles away from any beaches or islands, and instead you'll be surrounded by tropical rainforest, traditional buildings and culture that dates back centuries. There are many tribes that welcome visitors, and you'll be surprised at just how different lifestyle is up high in the hills. You'll feel a million miles from anything touristy, and if it's a life-changing outlook you're after – this is where you're going to find it.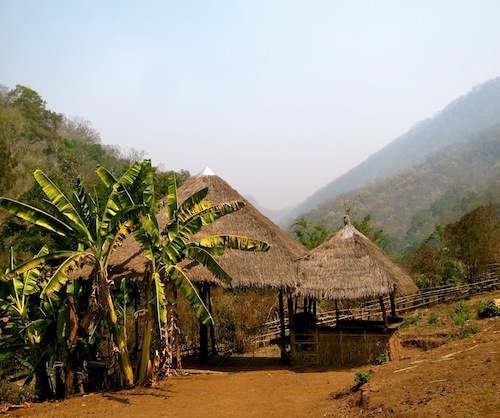 Mountain Biking
For many people, the idea of getting active during a beach escape – sounds ludicrous, but Thailand has many routes and tracks for mountain biking enthusiasts – which are all worth a try if that's something you enjoy. Phuket is known for some of it's great track and trails, so head inland away from the beaches to try some of them out.
Volunteering and giving back
Instead of wasting away the week on a beach, why not volunteer at a Thailand establishment, and give back to the community?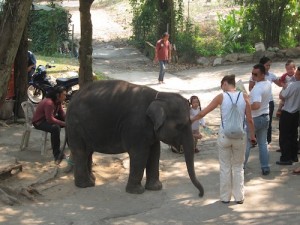 One of the most popular volunteering avenues in Thailand are the conservation areas for Elephants and Tigers, and although it'll cost you money to volunteer here –it's worth every penny to see how much your hard work is benefiting the conservation and animals. You'll also get to get up close and personal to these animals too – something not many tourist get the opportunity to do. You'll feed them, wash them, help train them and even sing them to sleep if you want – that the kind of thing money can't buy – and the kind of thing that tourist entirely bypass.
Jungle trekking
The jungle is full of animals, plants and scenery that many people miss out on, when they simple visit the beaches and resorts. But the jungle is incredibly beautiful and you can hike through it, with a tour guide for relatively nothing – compared to the cost of a 5* spa suite on one of the islands. What do you get, that you don't get at a spa hotel? Well you get a life changing experience, you get tot witness some of the most beautiful sunsets and sunrises you'll ever see, and you'll get to encounter animals and insects you might never have seen otherwise. This is definitely an option for those who love a bit of adventure, and who like to see a world outside of normal boundaries.
An Angler's lifestyle
If you love fishing, then Thailand is actually a great place to vacation.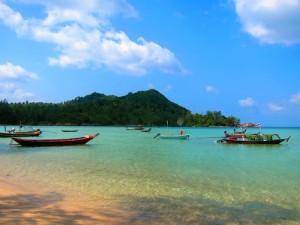 There are some huge fish out there in the ocean waiting to be caught (and maybe eaten) and lots of companies willing to take you too! You can head out to the deep-sea for 2-4 day trips, and really let your inner angler come alive! If you're with people who love the beach (but you want to avoid it) this is a great compromise. You can head out to sea, whilst they enjoy the beaches and coastline. Perfect, wouldn't you agree?

About the author: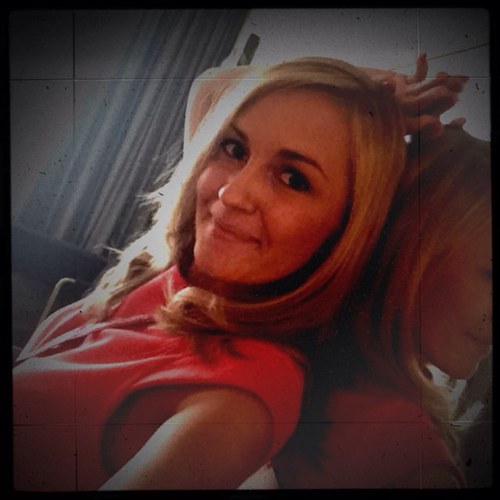 Milda is the Community Manager @ AsiaRooms. Born in Lithuania (love it!), studied in the UK, travelled around Asia and USA, taught in Africa and now residing in Singapore where, equipped with a strong cup of coffee and surrounded by an amazing team I'm blogging about travels, cultures, events and hotels in Asia.