To add to the first article I wrote previously on travel scams, I decided to post additional tips on how not to get scammed, cheated and lied to while traveling… If you missed my first article on How to Avoid Travel Scams, I was covering some of the most common ways people have tried to take advantage of tourists. As I continued to recount my travel experiences since starting out back in 2011, there have been countless travel scams that had been tried on me as well as other travelers that I met along the way that had shared their travel scam stories.
And as I mentioned before, I don't want to 'scare anyone' into thinking that traveling is dangerous or that everyone is out to cheat you. Instead, understand that there are merely a handful of folks out there that will try to take advantage of you. This could happen in your hometown and from my experience, no one country is exempt from this. The trick is knowing what to expect and learning from others mistakes and taking note of advice given. So here they are…
Travel Scam Tip #1
Always be weary of large discounts for something, such as a tour, or a 1-2 day trip you are taking with others. If it seems extremely cheap or discounted from its competition down the street, chances are it's too good to be true and you'll quickly find out that something is missing or not included. This happened to us while traveling in Thailand in Chiang Mai. We we're looking to take a day trip to several different areas in and around the city and instead of going on the more expensive tours that we saw advertised everywhere, and we found a tuk tuk driver that wanted to take us on the same 'tour' at a third of the cost. Well, not only did his price not include access to any of the sights but he later tried to charge us an added cost for his gas halfway into the trip when we were an hour outside of town. One good way to avoid this scenario is to discuss all the details up front and go ahead and confirm any and all costs involved.
Travel Scam Tip #2
Ask in advance all the details for your trip from point A to B especially when traveling from city to city. And if you have the chance, ask fellow travelers that have already come from the city you're planning to travel to if their trip went smoothly and who they used for transportation.
The travel scam scenario I'm referring to here is the common tour company that sells you a ticket from the bus station from one city to another city. What they may not tell you is exactly where they will drop you off. An example of this was our trip in Laos.
We were going from Vang Vieng to Vientiane (city to city). At least that's what we thought. Instead of dropping us IN the city, our bus took us to a bus station located outside the city and of course the only Tuk Tuk that was there at this small bus station was trying to charge 3 times the going rate to drive our group into town. So what did we do? We all got pissed and refused to pay the outrageous price asked. We headed towards the road and acted like we were going to hitchhike. Eventually the driver came over and agreed on a fair price. It would have been good to hold that tour company in Vang Vieng accountable in detailing where we would be dropped off and to let other future travelers know of this scam.
Travel Scam Tip #3
Always be weary of the cab or tuk tuk driver that acts like they don't speak your language or that understands where you are going but then tries to act ignorant when heading in the wrong direction. There are some 'actors' out there and one of these in Bangkok, Thailand had played his act very well!
We were planning to go to one of Bangkok's main bus stations which seemed an easy enough destination for any cab driver right? Well, we had actually spoken to someone in English that could speak Thai and that person had told our cab driver where we needed to go (in Thai) before we got into the cab. He said he understood and turned on the Ol' Cab Meter…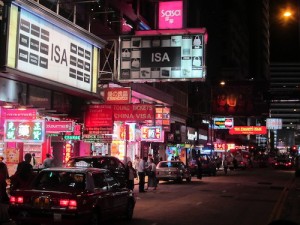 About 20 minutes into our ride out to the middle of nowhere, we not only got the feeling that we were being taken for a ride but that this driver did understand what we were saying. To make a long story short, this ended up costing me $90 USD in equivalent Thai Baht but I learned a good lesson and what to look out for in another of those travel scams… when you show a map to a driver and they nod 'Yes' before you start the journey and then drive you in the wrong direction… they are more than likely trying to scam you and merely acting like they are ignorant in the process of understanding where you're trying to go. It's always good to have a map for yourself and to follow it along when riding in a cab.
Travel Scam Tip #4
Offering a cheap or 'free' tour, guide or ride somewhere. Chances are they'll try to stop somewhere on the way to sell you something either at a place of business they own or to their 'buddy's' store. Lets see… this happened to me in India, Morocco, China, the list goes on…
This does play into my first tip mentioned however, it's just another way of them trying to make money on you and is a very typical travel scam that occurs in many countries. What they will try to do is get a large group together to take you to a certain destination you want to go to (such as the Great Wall of China, the Taj Mahal, the cities highlights, etc.) and then they will make an unmentioned or unplanned stop along the way. And this stop is usually to one of their family or friend's gift shops, convenient stores, etc. They do this in hopes you'll buy something of which they'll receive a commission on whatever is sold to your group. It's highly annoying and sure to happen to you sometime along your travels. The only way to avoid this is to ask if there are any 'stops' along the way not on the planned route or tour and then hope they're telling the truth.
Travel Scam Tip #5
Be aware of the 'free tour guide'. Typically this person will approach you just as you're walking into some famed palace, castle, monument, or 8th Wonder of the World. They may approach you and tell you they just want to make friends with travelers or they may be more up front and tell you they are a tour guide. They may say they are able to offer a guide service for free and you're at no obligation to pay anything even though you never said you wanted a guide in the first place.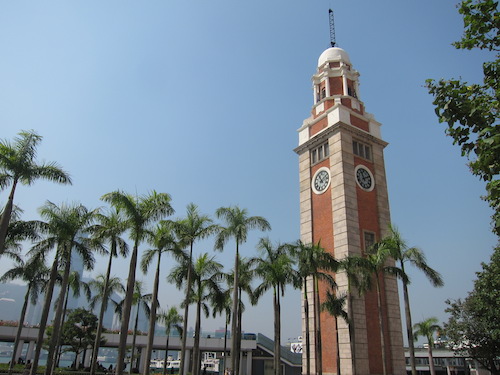 I can't tell you how many times this happened to me. Most often this happened while in India and China though there were times I encountered it in Southeast Asia as well as other countries. So, don't accept anything 'for free' even if they say you have an option to pay later if you want. It's such a travel scam and chances are, they'll hound you down for money at the end or show dissatisfaction at whatever amount of money you give them at the end. And it's very common for them to yell and scream too in hopes of making you feel obligated or make it look as though you're cheating them in front of others. They are hoping that the embarrassing scene they've created in front of everybody will pull some money from your pocket as they'll want you to just give them money so they'll go away. Don't fall for this!
So there you have it, another 5 more travel scams to avoid. I just hope I've saved you some travel money in the future. Maybe I'll decide to turn these travel scam stories and tips into an ongoing series on this blog and continue to update new ones that I come across as they happen… Have any of these happened to you? Do you have a similar travel scam story to share?