Considering working overseas teaching English? How about teaching English and living in Shenzhen, China?
Living in Shenzhen China and Teaching English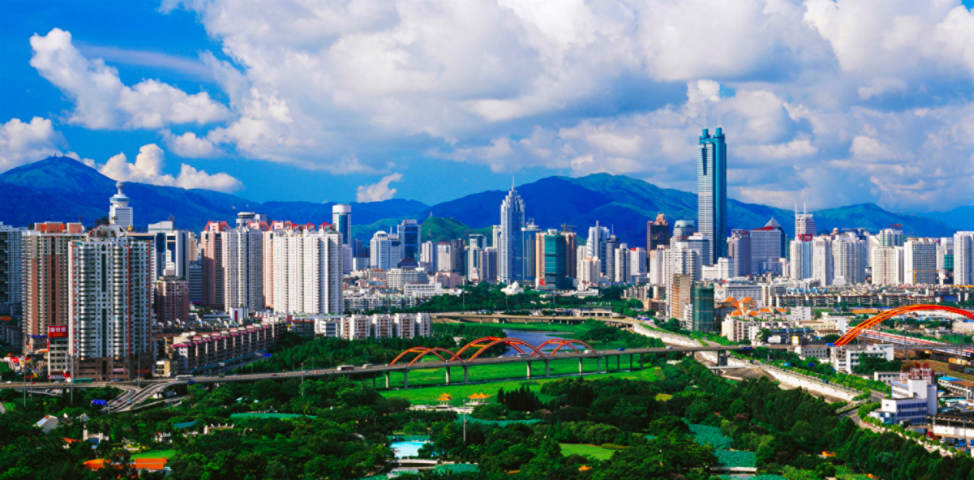 I just recently received an email from one of the more popular English Teaching organizations inviting me back where I was living in Shenzhen, China and teaching English. And needless to say, the perks they offer english teachers is enticing…If you've never considered it before, I'm here to tell you it can be a lucrative way to travel as well as a fully experience another culture and fully immerse yourself in the foreign city you reside.
English First was the organization that just contacted me though there are dozens and dozens of others throughout China. However, I'd like to at least cover what they are offering as an example in this article just to give a clear idea of what they are offer potential new teachers…
A legal Z work visa they'll sponsor
A 10,000 RMB starting bonus
Health Insurance if needed
Free Mandarin lessons (for those that are ready to take on the challenge)
Free hotel stay for your first two weeks
12,000 – 13,500 RMB monthly
An 8,000 RMB flight allowance annually
They'll even fly you out there for free and pick you up at the airport on arrival. Needless to say, they'll take good care of you throughout the process and for those that want to know how that currency conversion of RMB salary applies to your own country, just check out the site XE.com And while it still may not seem a lot of money, you may be forgetting a couple things….
Number one, China is an extremely affordable place to live. When I was there living in Shenzhen China, my monthly budget was around $700 USD per month. That included an apartment, utilities, food, transportation on the metro, my beer allowance:) and any other miscellaneous expenses. Not bad when you make 2-3 times that and you can sock away a lot of that for savings or to travel with.
Number two is the fact that many English teachers will take on side classes and/or tutor individuals outside of their normal teaching routine. It's a great way to make anywhere from 20% to 100% more over your normal salary on a monthly basis all dependent on how much extra you'd like to work. For instance, if interested in tutoring just 2 students a week outside of class, that could amount to anywhere from 100-250 RMB per hour per student. So if teaching or tutoring an extra 10-20 hours per week, you can imagine how much extra you'd be making and able to save on a monthly basis. If you're interested in tutoring, here is a great post I wrote on my experience teaching and tutoring while living in Shenzhen, China.
And one of the great things about being in these areas where English is in high demand is that you'll never be hard pressed to find work (or additional work) if that is what you want. You'll quickly find many other schools and organizations and even recruiters will be contacting you to try and convince you to join them. In other words, you'll be in high demand and that is a great place to be. That being said, you may find yourself completely content on your regular teaching schedule and allow yourself the rest of your time just to travel on weekends and holidays, to fully appreciate the uniqueness of a place like China or any other country you find yourself in.
Of course, there are schools that may pay more and if you're considering living in Shenzhen, China or anywhere else throughout the country, I'd encourage you to do all your research and explore what each school and organization has to offer. Also find out how they'll pay you and when. Some schools like to pay you a month behind so that when you finally do turn in your notice to leave, some lesser schools will try to deny you that last month's worth of pay so do ask this question. Even better would be to interview current teachers and talk with current expats where you're looking to be to get the inside scoop.
As for living in Shenzhen specifically, its a very exciting and new city with a lot of growth. What's even better is the fact that you can take the metro straight into Hong Kong within an hour and Macao is just a couple hours away as well. I thoroughly enjoyed living here and would prefer it over places like Beijing. There are plenty of expats living within the city so you can network with a lot of people from all over the world. If you want to check out one of the many posts I've written on the city, here is one on traveling and living in Shenzhen.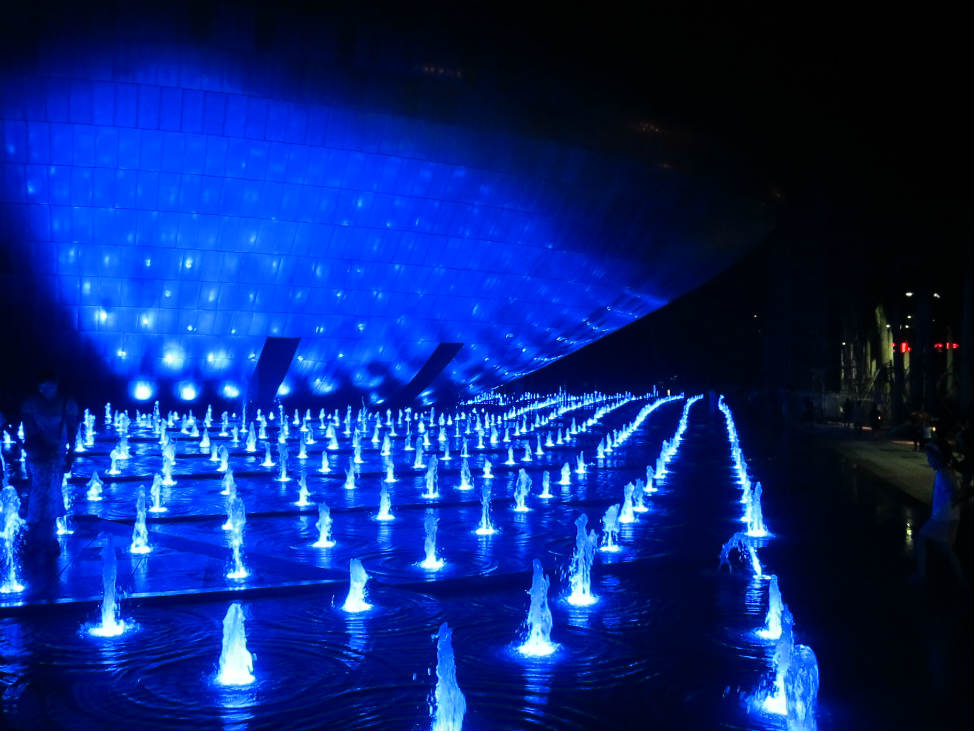 This was one of the many parks I came across while living in Shenzhen, China. The city is very new and modern so it's not unusual to find many water features and large scale artistic designs across the city.
So while you may still be considering teaching English and living in Shenzhen or another city, don't discount the boundless opportunities that exist for foreign teachers. It may very well be leaps and bounds better from where you're currently from, no matter what city you're in. And as I said before, the demand is high and the experience is one that will last a lifetime! For more advice, check out my post on teaching English in China.
And as always, comments welcome below!